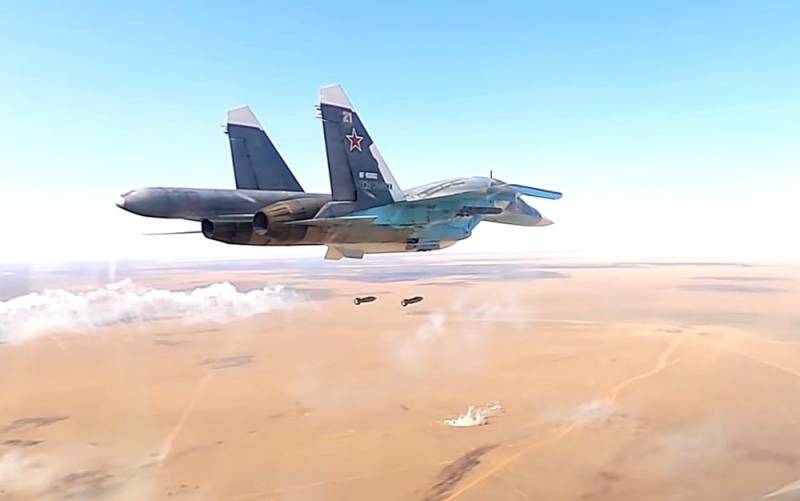 After sending pro-Turkish Syrian mercenaries to Nagorno-Karabakh, Russia initiated a search for militant training camps in Idlib in order to destroy them.
Military intelligence recently received information about such a jihadist camp two kilometers south of Kafer Dibbin. Air reconnaissance began to monitor the object, and the militants' negotiations were tapped. In the camp, Turkish instructors and representatives of private military companies trained several hundred hired soldiers - they were trained in the specialties of "driver-mechanic", "ATGM operator" and others. Combat skills were also practiced in forest and mountainous areas.
Two Su-34s and a pair of Su-24M VKS struck seven targets in the militant camp, including a disguised military
technique
, control point and shelter. Later, the information resources of the mercenaries and their Turkish patrons spread information about the "barbaric strikes" of the aerospace forces, as a result of which the civilian population suffered.
At the end of September, in the same area, a missile strike destroyed a representative of the command of the Syrian National Army supervised from Ankara, Abu Diyab - he was the commander of the battle groups of the Union of the Coast.