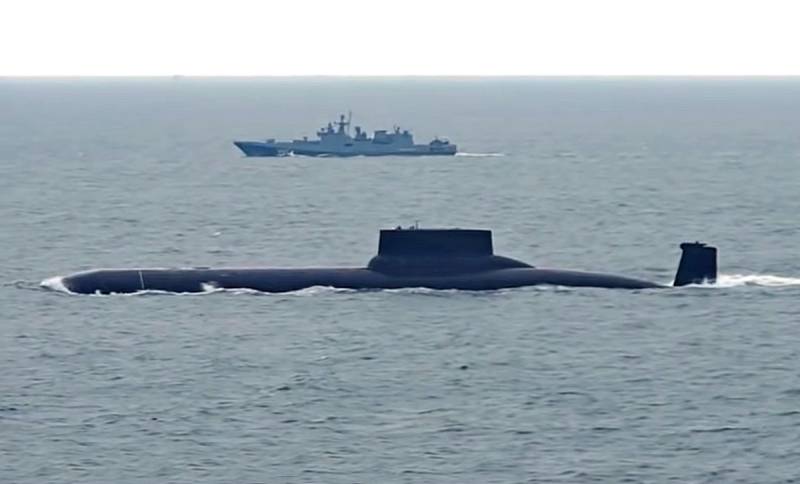 In late August 2020, during a Russian naval exercise near Alaska, Russian naval vessels met with US fishing vessels. The Russians ordered the American pollock catchers to get out of the way "at maximum speed." The incident is being investigated by the United States Department of State in conjunction with the country's military department and the coast guard, writes the specialized edition IntraFish.
According to the Coast Guard, the fishermen fished in the American exclusive
economic
zone - fishing vessels can enter there, as well as foreign warships. According to the fishermen, Russian combat aircraft were patrolling over their ships at low altitude, ordering the Americans to leave the area of ​​maneuvers.
The commander of the Russian Navy, Admiral Nikolai Yevmenov, announced that 50 warships and 40 aircraft were involved in the exercises. Among other things, missile launches were carried out during the exercises. According to US fishermen, they found five ships and one submarine of the Russian Navy in the waters off the coast of Alaska. Many experts believe that such meetings will take place more and more often due to the warming of the Arctic - it is increasingly attracting the attention of different countries militarily and economically.
After meeting with Russian warships, US captains are demanding "non-negotiable" protection from US authorities, the At-Sea Fishing Association said in a statement.
Recent clashes disrupt business operations of fishing companies at a critical juncture
- said At-Sea executive director Stephanie Madsen in a statement prepared for the Senate.
Some vessels reported that Russian Aerospace Forces planes were circling above them at low altitude, and they were ordered to leave the area at a specific course and as soon as possible. These incidents prompted the State Department to investigate incidents between Russian warships and US-flagged fishing trawlers.