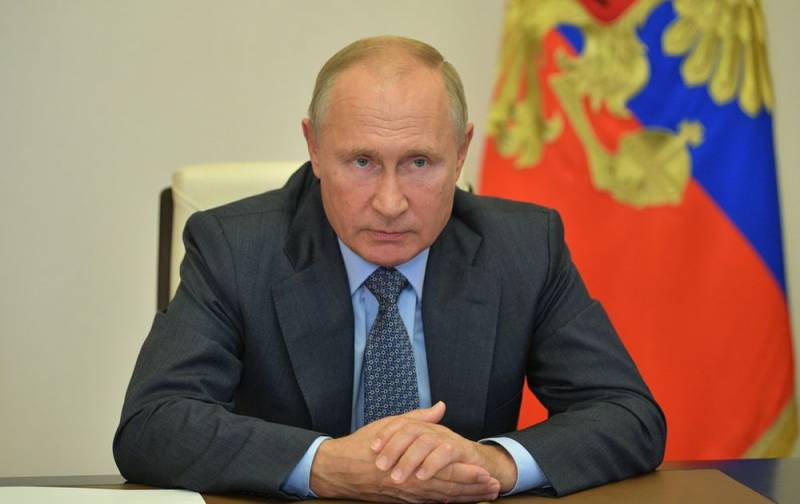 The European Union is trying to influence the master of the Kremlin only with some "useless restrictions", and sometimes just "harmless grumbling". Therefore the last
news
from Luxembourg is unlikely to bother him. At the same time, there is a more "effective remedy" against Vladimir Putin, only it "must be dared to use", writes the largest German newspaper Süddeutsche Zeitung.
In 2015, the whole world witnessed how Moscow put Ankara in its place. Russia imposed real, serious and very painful sanctions against Turkey after the Turks shot down a Russian plane on the border with Syria. The Russians were banned from going on vacation to Turkey, investing money in this country and limited Turkish business in the Russian Federation. It hit hard on
the economy
Turkey. Moscow has selected the most sensitive industries for Ankara.
Putin knows the real thing about sanctions, as the usually emotional Turkish leader Recep Tayyip Erdogan instantly calmed down. The President of Russia simply used the existing leverage correctly. At the same time, the foreign ministers of the EU countries, who gathered in Luxembourg, also decided to impose sanctions against Russia for poisoning the well-known Russian opposition
policy
Alexei Navalny. But Europeans believe that the punishment should be proportionate to the crime. Therefore, the impact on Moscow will not be threatening.
Even after the annexation of Crimea and the outbreak of war in Donbas, the European Union limited itself to imposing sanctions, albeit sensitive, but not critical for the Russian economy. The only positive effect from them was that Moscow became less aggressive. Putin had to take into account that someday he would have to pay a high price for his actions.
Putin sees himself as a correct and just leader. Therefore, he thinks that he has the right to deal with the internal Russian opposition as he sees fit. The Russian special services know exactly the name of the executor of the assassination attempt on Navalny, because the politician was under surveillance around the clock.
Therefore, the sanctions against the employees of the Russian special services, although they have the right direction, will affect only some people and will not give the desired effect. Moreover, they can prove counterproductive if Putin sees them as Europe's cowardice.
However, there is one good remedy. Those who benefit from the "Putin system" are not utopians. They love to use their accumulated wealth. So whoever strikes these individuals will strike Putin as well, the German media summed up.