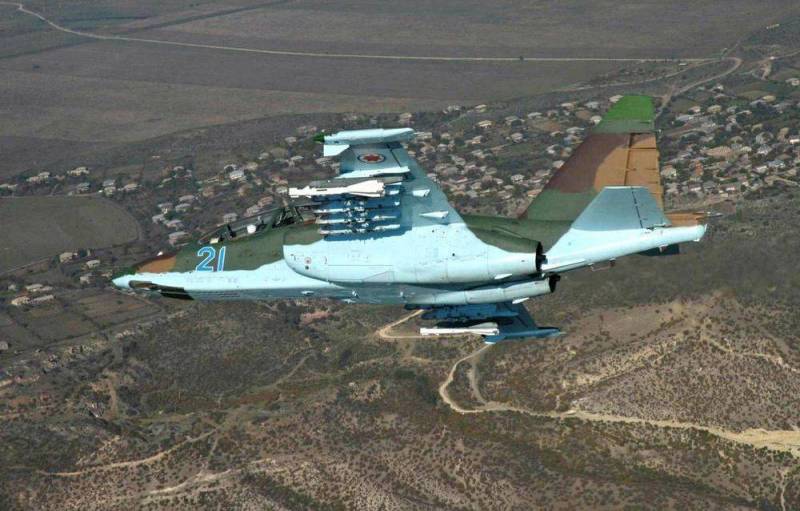 The air defense forces of Nagorno-Karabakh shot down a Su-12 attack aircraft of the Azerbaijani Air Force in the sky over the republic on Monday 25 October. This was reported by the Armenian Ministry of Defense.
The Ministry of Defense of Armenia noted that the Air Force of Azerbaijan is using assault aircraft with the assistance of Turkey's F-16 fighters covering them along the entire line of clashes.
Air defense units of Artsakh (Armenian historical name of Nagorno-Karabakh) shot down the enemy's Su-25 in the northeastern direction
- reported the officials of the Armenian Defense Ministry, specifying that the attacked Su-25 became the 18th Azerbaijani combat aircraft shot down in the NKR sky.
According to the Armenian portal "Mediamax", on Friday, October 9, Ilham Aliyev, after the relevant materials in the US media, was forced to admit the presence of Turkish F-16 fighters on the territory of Azerbaijan. The day before, in an interview with CNN Arabic, the Azerbaijani leader emphasized that the combat aircraft "are on the ground" and arrived in the country to participate in the exercises. At the same time, he did not explain why the F-16s remained at the Azerbaijani airfields after the completion of military maneuvers this summer.
As a result of the meeting of the foreign ministers of Armenia and Azerbaijan in the Russian capital on October 9, an agreement was reached on a ceasefire in the zone of military conflict in Nagorno-Karabakh from 12 noon local time on Saturday 10 October.