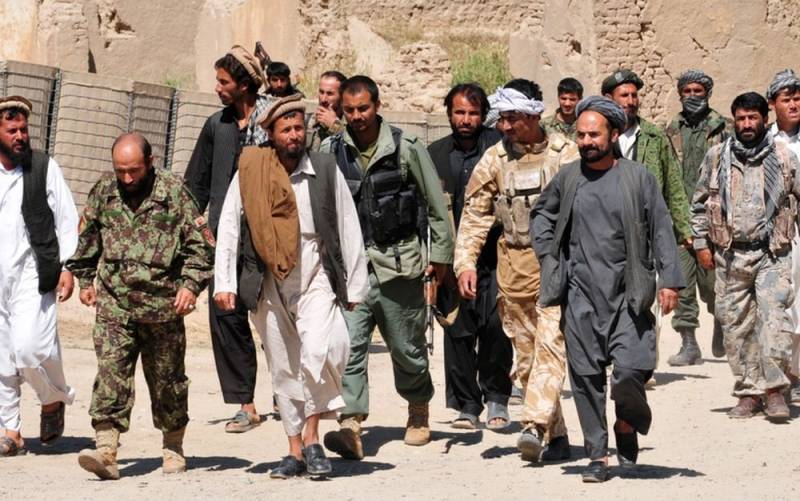 The Afghan Taliban (banned in Russia since 2003) is hoping that Republican Donald Trump will win the election and remain the master of the White House in Washington. This is reported by the American television and radio company CBS, which defends the interests of the US Democratic Party.
Currently, there are less than 5 thousand American troops in Afghanistan, and by the beginning of 2021 their number should be reduced to 2,5 thousand.President Trump previously promised that he would completely withdraw all US troops from this country and a 20-year presence of the American military for the land of Afghanistan will end. Therefore, the Taliban's enthusiasm for Trump is quite obvious and understandable. They want to take control of the country.
We hope he wins the elections and the US military presence in Afghanistan ends
Taliban spokesman Zabihullah Mujahid said in a telephone interview.
When we heard that Trump is infected with COVID-19, we were worried about his health, but he seems to be recovering
- another high-ranking Taliban leader expressed concern.
The Trump campaign took notice of these words and was quick to "reject" the support from the Taliban.
The Taliban must know that the president will always defend American interests by any means available
- said on October 10, 2020, the head of the Trump election campaign, Tim Merto.
In turn, the US military doubts that a reduction in the number of US troops in Afghanistan below 4,5 will reduce the level of violence in this country and increase security there. The Taliban still have not severed relations with Al-Qaeda (banned in Russia since 2008) and it is not known how all this will affect the current government in Kabul.
At the same time, the Taliban highly value Trump's "America First" credo and his honesty.
Trump said long ago that Washington would not be the world's policeman. America is his priority
- Mujahid noted.
Trump was much more honest with us than we thought. We were stunned by his offer to meet the Taliban at Camp David.
Added another senior Taliban.
In 2019, Trump said he had invited the Taliban to peace talks at Camp David, scheduled to take place just days before the anniversary of the 11/2001 attacks. However, he canceled the event when the Taliban killed an American soldier.
Trump may sound ridiculous to the rest of the world, but he is a reasonable and wise man for the Taliban
- summed up another representative of the organization.