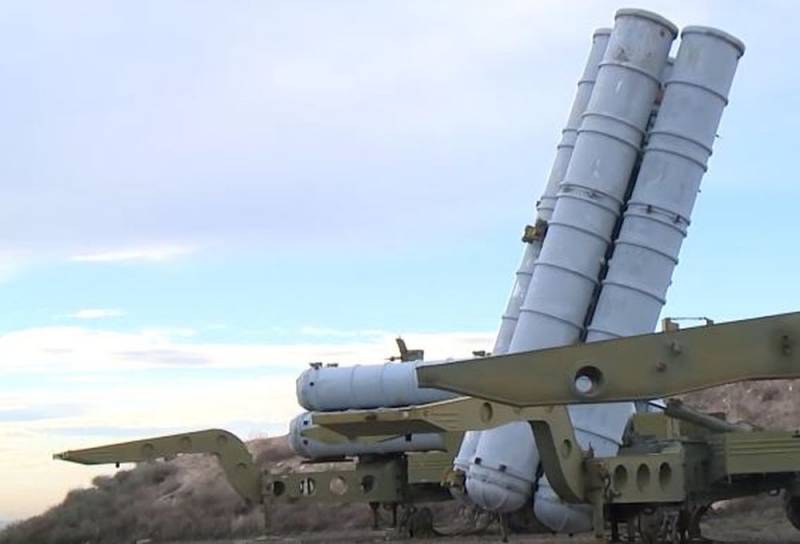 Videos of the destruction by Azerbaijani kamikaze UAVs of the Soviet mobile three-coordinate radar of the decimeter range of the combat mode ST-68U (19Zh6) and the launcher of the S-300PS air defense missile system of the Armenian Armed Forces appeared on the Web. The video was distributed by the YouTube channel "Caliber Az" from Baku, referring to the Ministry of Defense of Azerbaijan.
The footage of the first video, published on October 9, 2020, shows that the radar antenna-rotating device is working and an object is approaching it. It is specified that the radar station was located in the village of Kubatly (Gubadly or Sanasar).
Some users suggested that the video shows a newer version of the radar - ST-68UM (35D6), which entered service with the USSR Armed Forces until 1990 and is now being produced in Ukraine. In this case, it does not matter in principle.
According to the administrative-territorial division of the unrecognized NKR, which has been controlling this settlement since August 31, 1993, it is located in the Kashatagh region, and according to Azerbaijan's ATD, it is the administrative center of the Kubatly region. In accordance with the UN Security Council resolution, it is considered to be occupied by the Armenian forces.
Ukraine is actively "rooting" for the territorial integrity of Azerbaijan, so Kiev could somehow help Baku to deceive the radar station. The footage does not show the very defeat of the kamikaze UAV radar for a completely obvious reason. To visualize the destruction, you need a completely different drone that will record hits. Therefore, there is little doubt that the radar was hit.
The second video, published on October 10, 2020, shows the S-300PS air defense missile launcher, which is not in a combat position, but in a stowed position. In what locality this happened, it is not specified. The video demonstrates the approach of the object and the fading of the picture.
Note that the Azerbaijani side is not the first time
declares
on the destruction of the Armenian S-300PS air defense system. However, for the first time, believable footage was shown.