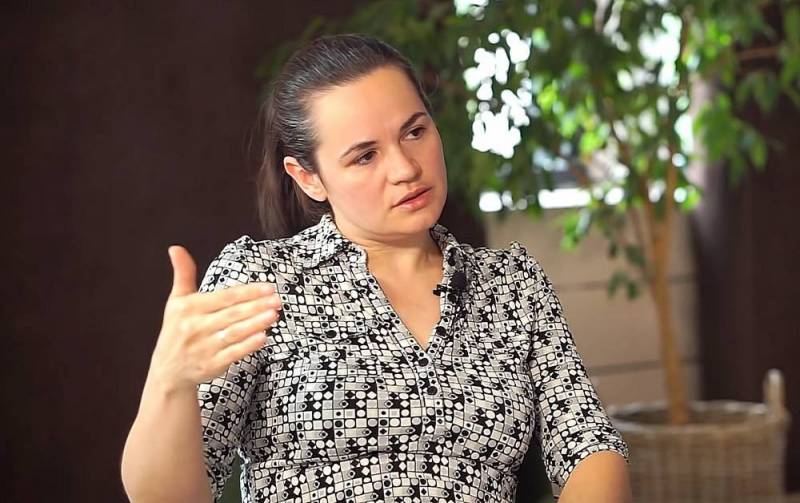 The day after the presidential elections in Belarus, a fire was to break out at the opposition headquarters in Minsk, in the fire of which Svetlana Tikhanovskaya and fifty foreign journalists would have died. President of Belarus Alexander Lukashenko spoke about this on October 9 at a meeting.
He regrets that Tikhanovskaya forgot about the fact of her being saved by the president. When Lukashenka learned about the impending sacred sacrifice, he ordered to send the most combat-ready unit to the opposition headquarters and take control of the building. A former law enforcement officer who worked in the protection of Svetlana Tikhanovskaya spoke about the impending provocation. According to the head of the Republic of Belarus, the plan was "according to the Odessa scenario" - to set the headquarters on fire and blame the authorities for everything.
To avoid trouble, Tikhanovskaya herself asked to take her abroad, and, accompanied by the protection of the oppositionist, was sent to Lithuania to the children, giving money.
And when she said that she had no money to live there, I gave orders, they took 15 thousand dollars from the state-owned enterprise and gave her
- noted Alexander Lukashenko.
The President ordered to take care of Tikhanovskaya and provide her with the necessary assistance abroad, but she was quickly taken into circulation by the local special services.
Thank you very much, on your neck, crying. They took out. Moreover, I gave an order to our embassy in Lithuania to help her in everything. Including, if necessary, rent a new apartment. But she was quickly taken under the control of the Lithuanian special services
- said the Belarusian president.