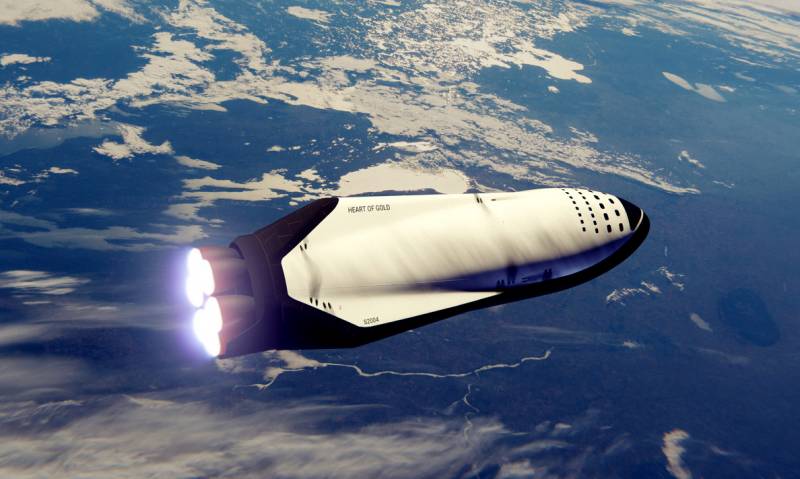 In 2021, SpaceX may "actually" showcase its unusual logistics know-how to the US Department of Defense. We are talking about the delivery of goods to any part of the planet through space. The corporation's intentions were announced yesterday by the C4ISRNET edition.
So, according to published information, SpaceX offers the Pentagon "orbital transfer" of cargo weighing 80 tons. All this is comparable to the capabilities of the C-17 Globemaster III strategic transport aircraft, with the exception of one important nuance. Unlike air delivery, the space option does not imply obtaining permission to fly over the territories of different countries.
It is worth noting that SpaceX has been thinking about an orbital transport system for several years. True, before that it was mainly about civilian options.
So, in 2018, the COO of the corporation Gwynn Shotwell told about the timing of the launch of the Big Falcon Rocket transport system. In addition to delivering people to Mars, which has long been "obsessed" by Elon Musk, BFR will be "adapted" for orbital transport. At the same time, the system will be able to deliver people to anywhere in the world in less than an hour, and the cost of a ticket will be more expensive than the "economy" one, but cheaper than the business class.
C4ISRNET reports that the US military has shown a genuine interest in SpaceX's "provocative idea". What will come of this - we will find out next year.