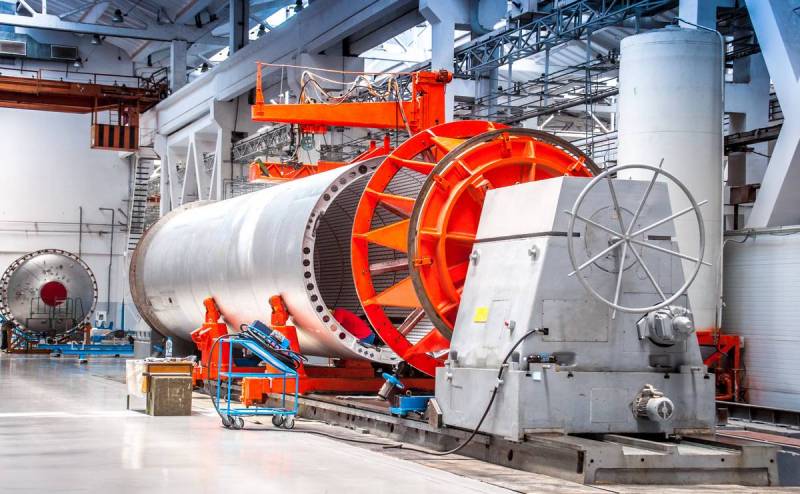 The creation of a promising super-heavy rocket "Yenisei" will cost about 1 trillion rubles. About this in an interview with the agency
TASS
Dmitry Rogozin said. Thus, the carrier will become the most expensive in the history of the country.
The head of Roscosmos stressed that the development and testing of the Russian "superheavy", designed to conquer deep space, will be expensive. At the same time, according to the functionary, the lunar rocket in terms of power will exceed the average Soyuz-2 by as much as 15 times.
It should be noted that in accordance with the decree of Russian President Vladimir Putin, the Yenisei launch vehicle should make its first flight in 2028. The launch will be carried out from the Vostochny cosmodrome, where the construction of a separate launch complex will be required for the domestic "superheavy".
In the framework of the same interview, the head of Roscosmos recalled that the promising Yenisei will be assembled according to the principle of a technological designer. This means that each part of the future super-heavy rocket must become a separate product.
The development of the Yenisei is carried out within the framework of the target federal program "Creation of a super-heavy class space rocket complex for 2020-2030." It is assumed that the rocket will be used for deep space exploration, in particular for delivering people and payloads to the moon. At the first stage, the carrier will have to bring up to 70 tons of cargo to LEO. At the same time, the rocket will be able to deliver up to 27 tons of payload to the surface of our natural satellite, according to the calculations of Roskosmos.