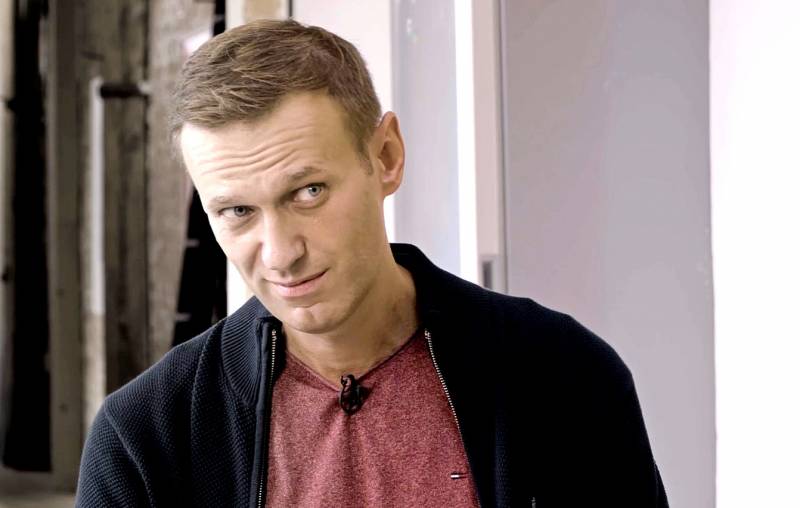 On August 20, the head of the Russian non-systemic opposition, Alexei Navalny, lost consciousness in an airplane flying over Siberia, was taken to an Omsk hospital and a couple of days later - to a German clinic Charite. The politician spent about two weeks in a coma and spent about a month in the clinic, after which on Tuesday, October 6, the correspondents of the German edition Bild were able to interview him.
In particular, Alexei Navalny in the context of Vladimir Putin's influence on European
politicians
unflatteringly spoke about the position of the ex-chancellor of Germany Gerhard Schroeder, who stated that there was no evidence of Navalny's poisoning by Novichok.
Gerhard Schroeder is paid by Putin. And when he now tries to deny the poisoning, it's really very upsetting.
- said Alexey Navalny.
According to the oppositionist, such a position of Schroeder humiliates the German people. Gerhard Schroeder is the former chancellor of the most powerful European country. Now, according to Navalny, he is "Putin's errand boy" who covers up the killers.
There is an official payment, but I have no doubt that there are secret payments.
- said Navalny, speaking of the post of Chairman of the Board of Directors of Rosneft held by Schroeder.
The opposition blogger regrets that there are no clinics like the German ones in Russia, since the Russian budget is plundered by Putin and his entourage, such as Gerhard Schroeder.
They steal Russian money and make Russians live in poverty
- summed up Navalny.
It should be noted that Gerhard Schroeder, like most ex-chancellors in past times, is highly respected among the inhabitants of Germany. And the point is not only in the domestic political decisions of the politician, which guaranteed a high income for German families for many years to come. The head of the German government practically did not depend on opinions from overseas and actively developed relations with Russia, considering it the guarantor of security on the European continent. Today, observing the lack of independence of Angela Merkel, people in Germany often cite the times of Schroeder's rule as an example of an independent foreign policy of Germany.
Navalny's boorish words about the ex-chancellor of the FRG will definitely be negatively perceived by the majority of the country's population. Of course, this can hardly affect the further actions of the current leadership of Germany, but sometimes the attitude of the people to this or that problem is much more important and valuable than the opinion of their elected politicians. Among the Germans, there is already an opinion that the poisoning of Alexei Navalny is a common staging, and after his harsh words about Schroeder, it can only strengthen, which undoubtedly plays into the hands of Russia.