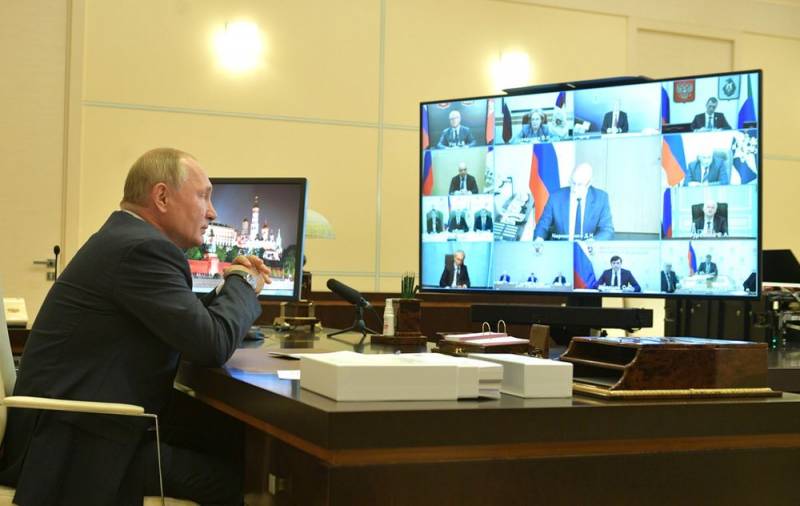 Russian President Vladimir Putin never wears a medical mask, but this has nothing to do with his carelessness, writes the Swiss newspaper Neue Zürcher Zeitung.
Fearing COVID-19 infection, the Russian leader has been providing himself with serious protection for several months now, avoiding personal contact. At the same time, being in public, he had never put on a mask during the epidemic and did not hesitate to shake hands.
Putin is one of the heads of state working hard to avoid contracting the new coronavirus. Since March 2020, he has been (lives and works) almost constantly at his residence in the Moscow region. Communication with officials, heads of large state-owned companies, governors and other persons mainly takes place in the format of videoconferences.
Visitors are practically not allowed to the president, and he himself has become much less likely to leave the residence. Trips of the head of state to the regions have become rare. But if Putin holds a personal meeting or awards someone with an order, the highest security measures are applied. Moreover, a negative test for coronavirus is only a minimum requirement.
Those who regularly communicate with Putin live separately from their families. The premises where the Russian leader is located can only be accessed through a special disinfecting tunnel. A person who has received the opportunity to personally communicate with the head of state must live in isolation from the outside world for two weeks. For this purpose, the Presidential Administration has several sanatoriums.
Putin recently told the Russians that he understands their weariness with masks, distance, isolation and all kinds of restrictions. In his opinion, humanity is faced with a very dangerous enemy, so you need to take precautions. But so far the president has not been able to instill his own discretion in his compatriots, the newspaper concluded.