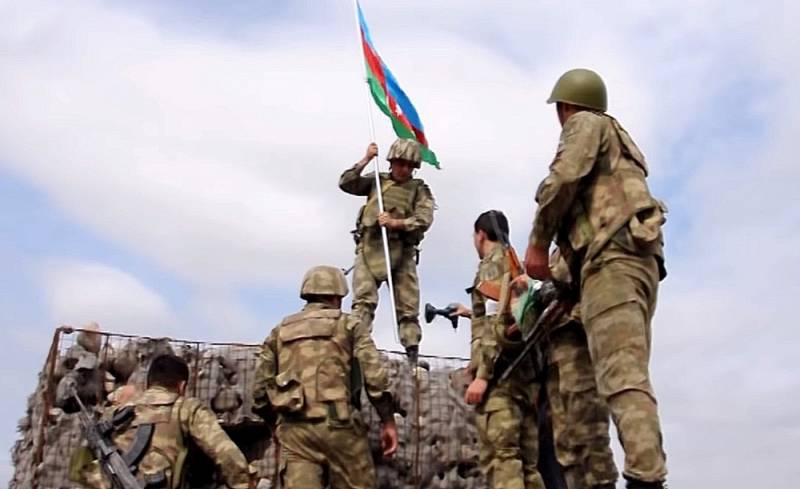 In high American
political
It is generally accepted in circles that crises and armed conflicts arising in different regions of the planet are the result of the United States' alienation from solving world problems. However, the real military confrontation between Armenia and Azerbaijan can be settled only with the mediation of Russia. The American edition of The Bredford Era writes about this.
The United States has no obvious foreign policy interests in the Caucasus, and Washington's previous unsuccessful attempts to succeed in such mediation do not give any hope of success this time - in 1997, the United States, as co-chair of the Minsk Group, could not do anything to resolve the conflict in Nagorno-Karabakh.
Russia did much more to reconcile the parties in the Caucasus - both in 1994 and in 2016. Moscow is again ready to provide mediation services to Baku and Yerevan, and Putin is more suited to the role of peacemaker in this region than Trump.
In geopolitical issues, territorial proximity is very important, and it is easier for the Kremlin to come to an agreement with its former "brothers" in the Soviet Union than the White House. The Russian Federation has its own vital interests here and can influence both Armenia and Azerbaijan as a leading trade partner and supplier of weapons to these countries.
Thus, only Russia is capable of bringing order to the Caucasus. The United States can, if necessary, provide only consulting and humanitarian assistance, as well as influence certain decisions by voting (or vetoing) at the UN or at other international platforms.