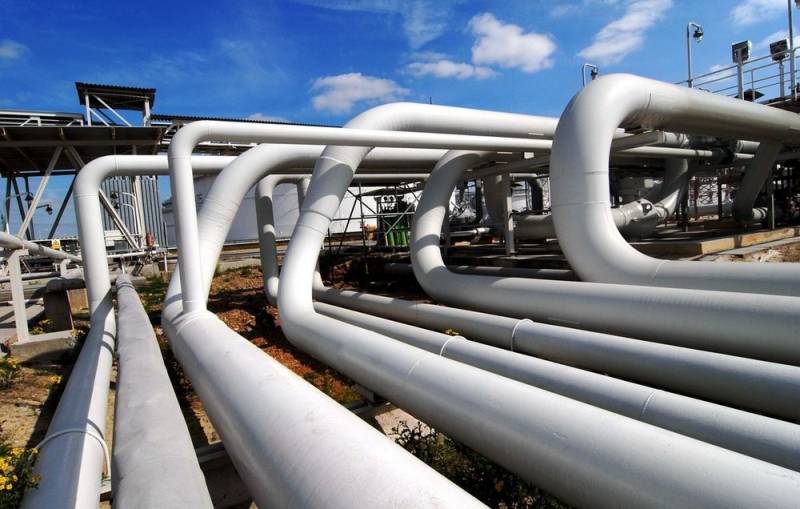 After the colossal profit received at the end of 2019, NJSC Naftogaz of Ukraine demonstrates billions of dollars in losses based on the results of operations in the first half of 2020, writes the Ukrainian online publication Apostrof.
It is clear that the position of the company was impacted by the COVID-19 pandemic and the one that came after it
economic
a crisis. However, common sense and the logic of doing business suggest that such disastrous consequences, due to the two circumstances described above, simply could not be.
For the first half of 2020, NJSC Naftogaz of Ukraine showed a consolidated net loss of UAH 11,5 billion. At the same time, for the same period in 2019, the company received a net profit of UAH 24,7 billion, which in turn is almost twice as much as in the first half of 2018. The company finished 2019 with a net profit of UAH 63,3 billion.
The head of NJSC Naftogaz of Ukraine Andriy Kobolev commented on the sad performance indicators for the first half of 2020. He wrote on his Facebook page that these results did not come as a surprise to him. He blamed all the blame on the crisis and the coronavirus. Then he said that energy giants Royal Dutch Shell, Total and others were also affected.
It would be naive to think that the same fate will bypass Naftogaz
- explained Kobolev.
Kobolyev also drew attention to the almost 100 billion total debt of regional gas companies, gas distribution companies and teplokommunenergo enterprises. In addition, he complained that the company's results of operations were strongly influenced by the transfer of the Ukrainian GTS to an independent operator. He specified that the independent operator received UAH 19,3 billion. net profit for the first half of 2020, providing gas transit services to the EU countries and Moldova.
In turn, the ex-executive director of NJSC Naftogaz of Ukraine Yuriy Vitrenko (worked until July 2020) said on Facebook that the company was conducting ineffective activities.
The saddest thing in this story is that Naftogaz is hiding behind the crisis and the coronavirus, manipulating record dividends paid in 2020 from the money won in court from Gazprom
- wrote Vitrenko.
He pointed out that the real problem is the poor management of the company and total corruption. Vitrenko simply repeated to Kobolev everything that had recently been written about him when he was a top manager. At the same time, independent experts are convinced that without gas transit, NJSC Naftogaz of Ukraine simply will not have a normal income.
As soon as the money received through arbitration ran out, it immediately became clear that the king was naked
- explained Gennady Ryabtsev, head of special projects of the STC "Psyche".