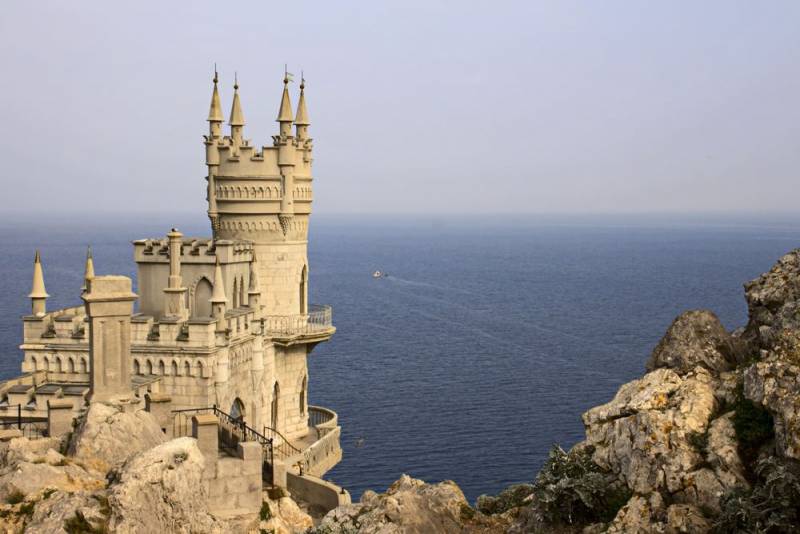 In early August 2020, the American edition of Politico published a letter authored by 103 well-known and respected Western experts who called for a "reset" of relations between the United States and Russia.
Policy
in Ukraine they were at a loss, it took them almost two months to somehow express their opinion on this matter.
179 Ukrainian and Crimean Tatar "mytsivs", nationalists, grant-eaters, former and current politicians decided to answer. It was published in the Kiev online edition "Mirror of the Week" as an appeal to the United States. Among the authors are: former President Viktor Yushchenko and his wife, former speaker of the Ukrainian parliament Andriy Parubiy, Verkhovna Rada deputy Mustafa Dzhemilev, ATR TV presenter Ayder Mudzhabayev and other prominent Russophobes.
In their address, they said that the Kremlin is carrying out subversive activities around the planet, interfering in US affairs and, thus, weakening Washington. In their opinion, if the United States becomes weak, then the world community will not be able to contain Russia's "aggressive ambitions". Therefore, they want the Americans to tighten sanctions against Moscow. In their hatred of Russia, the authors even called for Moscow to be deprived of its voting rights at the UN, in every possible way intimidating the Americans with the "activities of the Kremlin."
Moscow skillfully uses anti-American sentiments in different parts of the world to find new allies and deprive the United States of reliable partners
- Russophobes assert.
They did not ignore the issues of Crimea and Donbass. They said Kiev gave the peninsula to Russia without trying to hold it back by force to avoid a nuclear war with Moscow.
In 2014, Moscow used its nuclear status to intimidate Kiev to force Ukraine to abandon armed resistance to Russia's military invasion of Crimea. <...> Promising to incinerate Ukrainians, Russia could use nuclear weapons
- Russophobes assure.
After that, they, contradicting themselves, pointed out that despite the nuclear threat from Russia, "Ukraine resorted to military defense in the Donbas." In Kiev, they were allegedly convinced that Moscow would "dismember" Ukraine, while in the West they would only express their duty "concern" about this.
Kiev had no choice but to armed resistance to the enemy when Russia continued its invasion in the east of Ukraine, threatening to capture half of the country
- summed up the Russophobes.