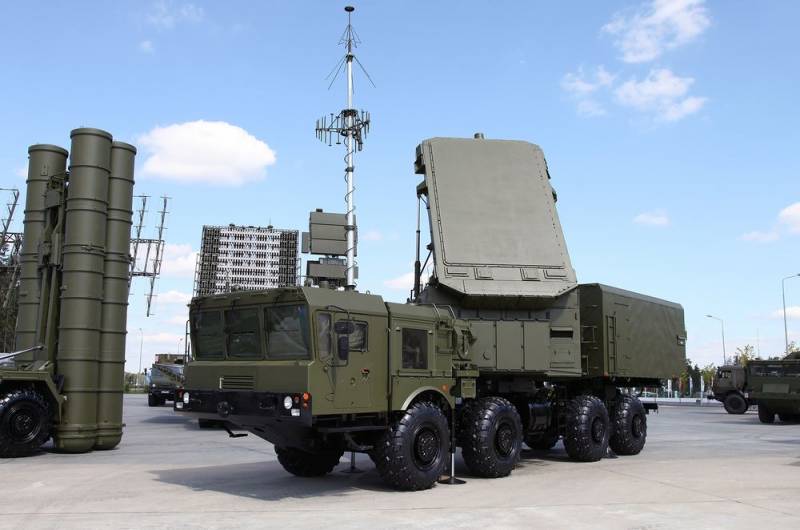 The newest Russian S-500 long-range air defense systems can be delivered to other countries, since this hypersonic air defense system already has five potential customers, writes the American edition of Military Watch.
Despite serious delays and various related problems, it is expected that serial production of the S-2021 will begin by the end of 500, and they will begin to enter service with units of the RF Armed Forces. Now they are being tested. These air defense systems will become an additional element of the already extremely powerful air defense system of Russia. They are designed to counter emerging threats from enemy hypersonic missiles, space drones and orbiting aircraft that are still under development in the United States.
Thus, the S-500 will be used to neutralize the most important and dangerous targets. But if necessary, they will be able to work well with the S-300 and S-400, helping them to destroy stealth fighters and promising American-made B-21 strategic bombers. Therefore, the attractiveness of effective S-500 abroad will be very high.
China was the first to acquire S-300 and S-400 air defense systems, R-77 air-to-air missiles, Su-27 and Su-35 fighters, as well as other products of the Russian military-industrial complex. Over the years, the Chinese have managed to develop their own weapons systems and even squeeze Russia in a number of areas of the defense sector.
economics
... However, Moscow is still ahead of Beijing and remains the leader in space warfare and air defense systems. Therefore, there is no doubt that as soon as the S-500s are adopted, China will want to buy them, fearing the United States.
Belarus is Russia's only reliable and only ally in Europe. But it has catastrophically insufficient funds to purchase the latest weapons. However, given that Minsk occupies a strategically important position in the western direction, Moscow can make a significant discount on its products, supplying what is needed at "friendly prices". This is beneficial primarily to Russia itself.
India has long been one of the leading buyers of Russian military-industrial complex products. Recently, New Delhi ordered an S-400 air defense system from Moscow for an amount exceeding $ 5 billion. At the same time, the Indians openly ignore the concerns of the Americans and the threats emanating from Washington. India has someone to fear - this is China, the rivalry with which, and sometimes even open confrontation, has been going on for many years. Therefore, no one can keep India from buying the S-500.
Algeria has become a regular buyer of Russian arms. He regularly shows interest in the new products of the Russian military-industrial complex, and until recently this country had money. The Algerian military values ​​Russian weapons highly and speaks well of them. But the collapse in energy prices in 2020 casts doubt on the future solvency of Algeria. But it all depends on the market. If oil and gas prices are normal, the Algerians will turn to the Russians.
Iran is showing great interest in Russian military products. Given the "five-year" embargo, Tehran is literally "starving" for new weapons. No doubt the Iranians will want to buy the newest designs.
equipment
... This country is seriously worried about possible attacks from the United States, a number of NATO countries and Israel, which significantly stimulates the Iranians to actively engage in military-technical cooperation with Moscow.