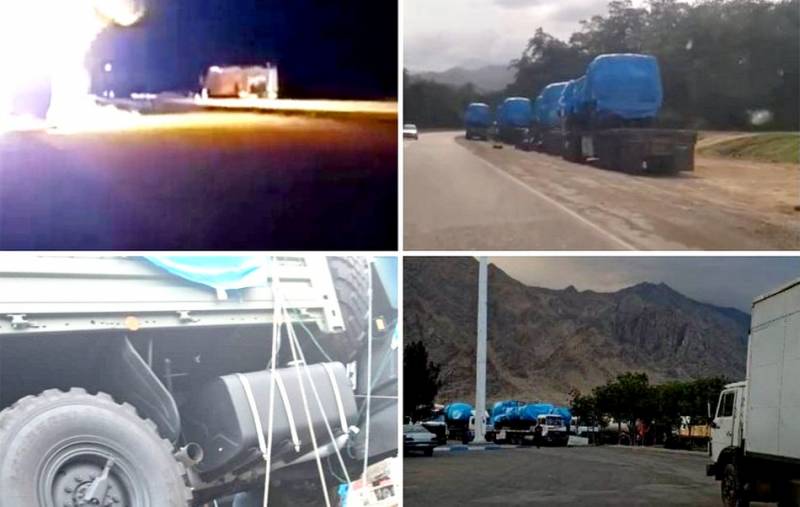 According to a number of sources, Russia began to use Iran to transfer military
equipment
... This information is accompanied by the corresponding pictures walking on the Internet.
Azerbaijanis living in Iran, in protest against sending caravans of trucks from Russia to help the Armenian army, set fire to the equipment involved in the transportation on the night of September 30. This was reported by the Azeri news agency Report. It is also indicated that Tehran's permission for the transit of arms is in conflict with
policies
good-neighborliness between Iran and Azerbaijan.
However, the official representative of the Iranian Defense Ministry, Said Khatibzade, denied the data on the movement of arms to Armenia through the territory of the Islamic republic. According to him, the relevant services carefully check the goods in transit through Iran. As for non-military products, their transportation between countries takes place as usual.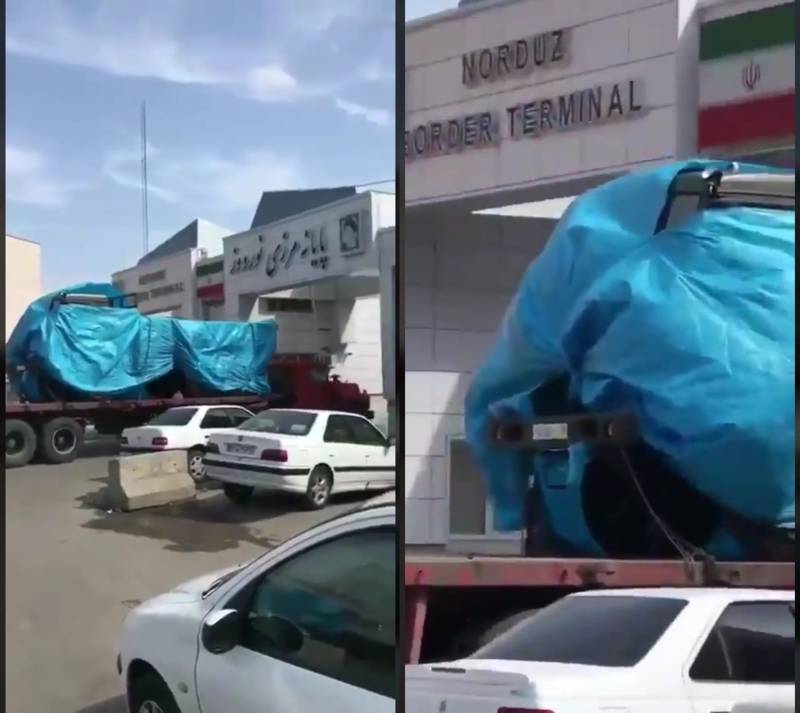 Trucks covered with awnings cross the Armenian-Iranian border
Tehran will not allow its territory to be used to transport weapons and ammunition
- noted in the Iranian Foreign Ministry.
Earlier, the deputy governor of the Iranian province of East Azerbaijan, Aliyar Rastgu, also called false statements about the supply of Russian arms to Armenia through the "Norduz" border terminal.