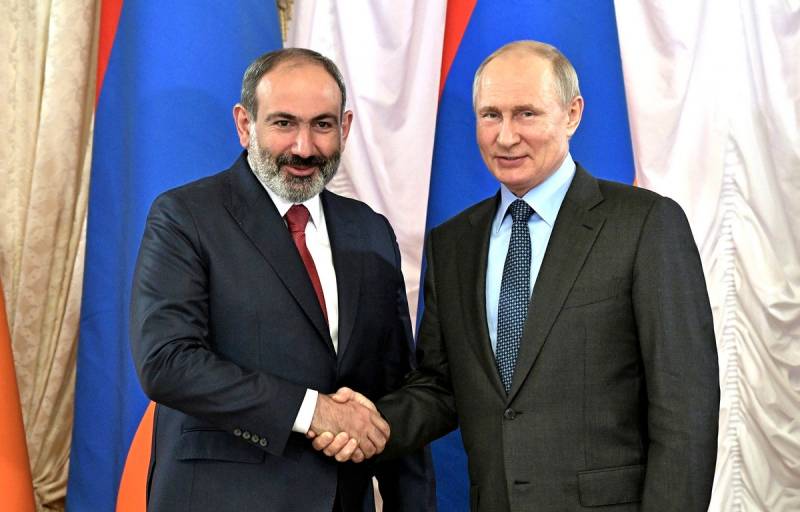 On Wednesday, September 30, at a meeting with journalists, Armenian Prime Minister Nikol Pashinyan announced Yerevan's desire to build qualitatively new relations with Moscow. He noted that the goal of Armenia is to build relations of a "new level" with the Russian Federation.
The day before, Pashinyan held telephone talks with Vladimir Putin, during which the parties discussed the situation around the armed conflict in Nagorno-Karabakh. The Armenian Prime Minister noted that in the conversation
politicians
it was not about Russia's interference in the Armenian-Azerbaijani confrontation. The use of the forces of the 102nd Russian military base was also not discussed, but Pashinyan emphasized the important role of this facility in ensuring the security of the republic.
Pashinyan's speech for "new relations" with the Russian Federation coincided with the aggravation of the confrontation between Armenia and Azerbaijan near the common border, as well as in Nagorno-Karabakh. Nikol Pashinyan, who came to power in 2018, against the background, among other things, of anti-Russian sentiments in Yerevan, advocated a revision of close relations with the Kremlin, as well as for the establishment of strong ties with Western countries. However, now, in a critical situation, he decided to fall again into the tight arms of Moscow. Apparently, the prime minister admitted his mistakes - the situation forced him.
The situation painfully resembles the events in neighboring Belarus. Over the years, President Alexander Lukashenko has sought to promote a "multi-vector policy," trying to sit on two chairs. As a result, faced with mass protests within the country, Minsk made a 180-degree turn and again spoke about the need to implement the Union State and closer integration with Russia.