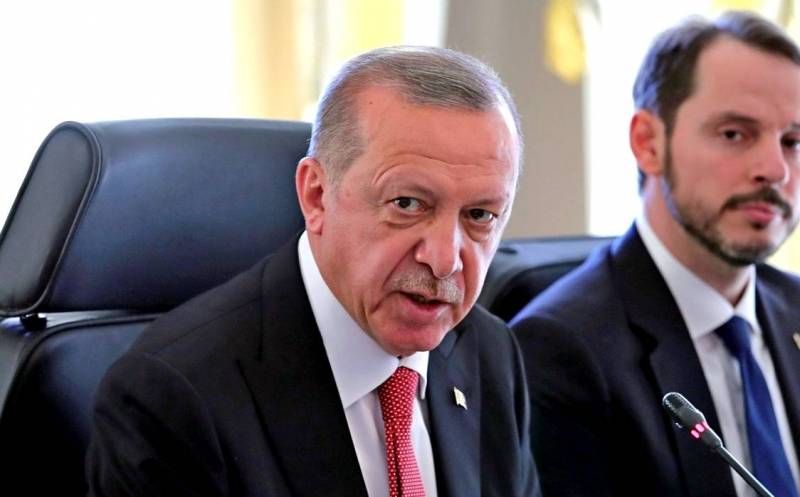 The President of Turkey stated that the lands of Nagorno-Karabakh should belong to Azerbaijan, and the occupation of this territory by the Armenians should be stopped.
It's time to end the occupation of Armenia, it's time to pay the bills
- Erdogan said categorically during his speech in Istanbul.
The Turkish leader believes that if the situation does not change, Yerevan will continue to be "headstrong". In his opinion, Armenia should leave Nagorno-Karabakh - after all, everyone knows that these are Azerbaijani lands.
Erdogan also accused the OSCE Minsk Group of inability to resolve the Nagorno-Karabakh problem. According to the Turkish leader, this organization has been unable to do anything for three decades. Those who reproach Turkey for the supply of weapons and the presence of their troops in Nagorno-Karabakh themselves supply their weapons to the northern part of the SAR, Erdogan said, hinting at the support of the Syrian Kurds from the United States.
Erdogan's anti-Armenian rhetoric is not accidental - the Turkish president makes bellicose speeches amid the aggravation of the conflict on the Armenian-Azerbaijani border and in Nagorno-Karabakh. According to some telegram channels, Ankara may interfere in the confrontation between Baku and Yerevan - units of the elite Turkish special forces "Commandos Brigade" are preparing to be sent to Azerbaijan.