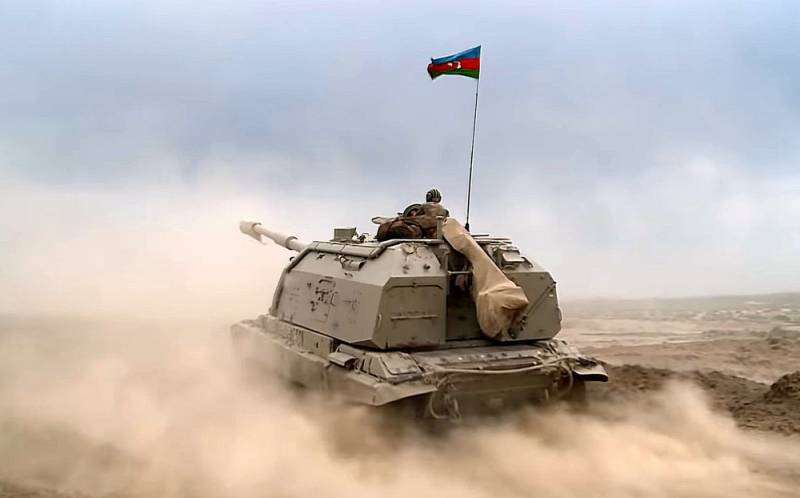 On September 27, 2020, at about 06:00 am, the Armenian Armed Forces committed a large-scale provocation, subjecting the positions of the Azerbaijani army and the settlements of Azerbaijan to intensive shelling. In response, the Azerbaijani Armed Forces launched a counter-offensive operation along the entire front line in Nagorno-Karabakh. This is stated in an official statement published on the website of the Azerbaijani military department.
The Azerbaijani side states that as a result of the actions of the Armenian side, the civil infrastructure of the villages of the Terter, Aghdam, Fizuli and Jabrayil regions of the country has been seriously damaged, and among the civilians there are killed and wounded.
In order to suppress the combat activity of the Armenian Armed Forces and ensure the safety of the civilian population, the command decided to launch a counter-offensive operation of our troops along the entire front
- indicated the Ministry of Defense of Azerbaijan.
The ministry clarified that the tank units of the Azerbaijani army, with the support of MLRS, artillery, helicopters and drones, are destroying enemy military facilities, his manpower and
equipment
... Moreover, strikes are delivered both along the front line and into the depths of the defense of the Armenian troops.
According to information from Baku, 12 units of the Osa air defense system of the Armenian air defense system were destroyed in different directions. At the same time, the data on three destroyed Azerbaijani tanks, two downed helicopters and three drones in Baku was called a lie and disinformation spread from Yerevan. According to the Azerbaijani military, the Armenians shot down only one helicopter of the Azerbaijani Air Force in the Terter direction. The crew of the rotorcraft is alive.
The Azerbaijani Defense Ministry reported that "the lightning operation continues" and urged the civilian population of Nagorno-Karabakh not to approach military facilities.