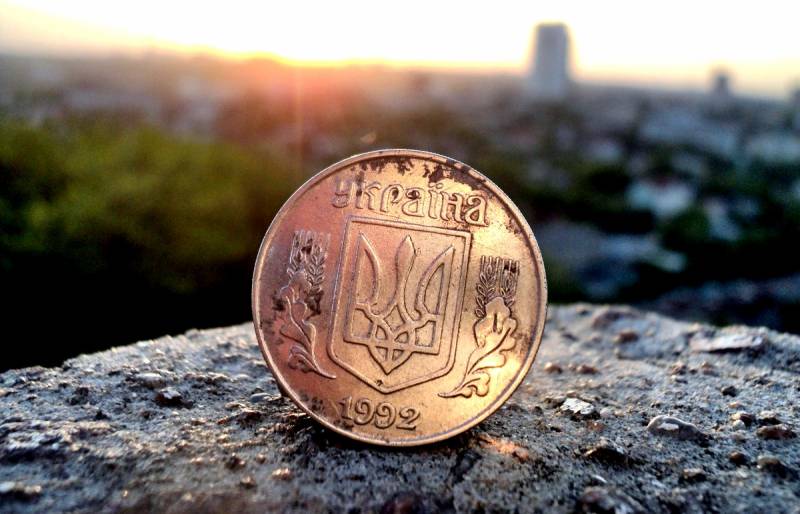 We thought it was the bottom, but we knocked from the bottom. There is no limit to degradation - under this motto Ukraine is moving towards its bright democratic future.
When we laugh at Americans, who do not know the capital of their own country, and their presidents confuse Austria with Australia, and Ukraine with Belarus, then we believe that this is humor, this should not be and cannot be. Maybe it should! The recent example of how the United States fought the covid by throwing corpses on it, did not teach you anything? There is also no medicine, there are only narrow specialists - if your ear hurts and you come to a doctor, he can easily send you to another, explaining that he is a specialist in the left ear, and your right one hurts. These are the fruits of the American educational system. They do not need smart people at all, there mind is equivalent to money, no money - no mind! A dull mass is much easier to manage.
They are guided by the same principles in the territories under their control, in all kinds of banana republics, such as Ukraine. Once she was proud of 100% literacy and high educational level of the population. Now it is completely useless. There is a general fooling of the younger generation. A country from a country of engineers and managers is turning into a country of illiterate swineherds who, apart from the National Anthem of Ukraine, know nothing. They are easier to manage. And why would future strawberry pickers and European sorting washers need higher mathematics? They don't need mathematics at all; arithmetic is enough! Pushkin and Tolstoy are also contraindicated. Read the ABC book and sing the Anthem of Ukraine from morning to evening, after which you go to the fields to pick strawberries, and to Italy to wipe the asses of local retirees. And who is lucky, he may even try himself in trading. Selling your own body, fortunately in the Rada, they are already discussing the possibility of legalizing prostitution and the gaming business, after which dreams of lace panties will become a reality. As they say, what they fought for, they ran into it! This is the fate of all bandustans, and Ukraine is no exception.
It is at home in the States and in England that they can apply the former advanced Soviet experience in building an educational system, quite rightly considering it the best in the world. In closed American and English colleges, selected children who can pay for it are taught in fact according to our teaching aids (just not according to our textbooks!). And the rest of negros and so will cost. You know how to put a signature - go ahead, to the pizza peddlers. And the Ukrainians are even worse, because they can't even afford pizza, well then, go to the front to fight Putin, because he is to blame for everything. At first I didn't give a lace underwear, now I didn't give education.
Do you think I'm kidding? And I would laugh if it wasn't true. On September 28, 2017, the law "On Education" adopted by the Rada entered into force in Ukraine, within the framework of which large-scale changes began in the country, affecting all areas of higher, secondary and primary schools. In particular, even in obtaining a secondary education guaranteed by the Constitution for all citizens of the country, radical changes have been outlined. Now even not everyone will get it.
The new Law of Ukraine from 2018 provides for the introduction of a three-level education. We started with the reform of the primary school, which should last 4 years and end in 2022 by transforming it into a "basic school", where education will take place for five years. After that, from 2027, graduates of these schools will be able to continue their education already in "specialized schools", where they will receive specialized education for three years. At the end of each level, students will confirm their knowledge through state final certification (after the 4th grade through special monitoring, after the 9th through external independent testing).
As a result of this reform, for example, in the Kherson region until 2022 it is planned to reduce the number of secondary schools where children received complete secondary education, from 28 to 12. This is discussed in the "Strategic Plan for the Education Department of the Kherson City Council for 2020-2024". According to this plan, if on September 1, 2020, pupils from 10 Kherson schools went to 28th grade, then on September 1, 2021, the number of these schools should be reduced to 17, and on September 1, 2022 - to 12. schools. It does not say what to do with the teachers left without work, as well as about children who will have nowhere to go after the 9th grade. Although, there is nowhere, I think, by that time, prostitution has already been legalized. An old anecdote from the dashing 90s immediately comes to mind: "Well, tell us, as in your 16 years, and you are already a currency prostitute? How did you come to this life ?! - Well, what can I say, guys? Well, lucky, oh! ". Naturally, not everyone is so lucky.
Naturally, all this is carried out under the motto of cost optimization. It is correct, there is no need in a poor country to spend money on educating the population. A smart population is a headache for the government and a godsend for the Kremlin's spies. This is not why we made a revolution and stood on the Maidan so that Putin could brainwash and recruit our children with impunity. Yes, soon he will not get through to them, because they will not understand his "goat language". For this we are worried. Sad irony.
In my short life, this is the third time I wave my hand to Ukraine, when it once again sets off for Europe. And each time, this ferry, packed with an enthusiastic audience, bears back to the shore the next morning. Only yesterday these people, sailing away, showed me the middle finger and shouted "Glory to Ukraine!", And now they are yearning at the surf. Exhausted and wretched. They have to hide and find words of support ...
This is an allegory. The words belong to a certain Russian. The reality is even worse! And these are the words of a Ukrainian ... Volkonsky.