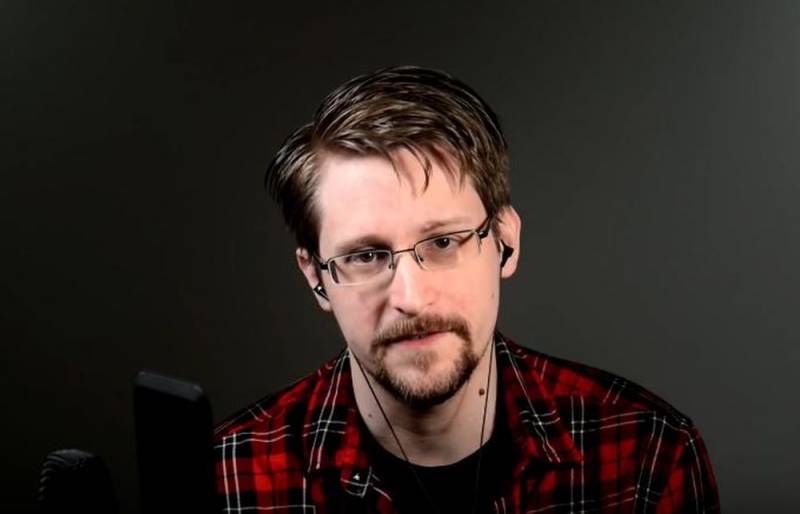 American
technical
specialist and ex-special agent of the CIA and the US NSA, Edward Snowden, who exposed their activities and now permanently resides in Russia, openly warmed up by Moscow, called on to fight the Russian government, writes the German newspaper Die Zeit.
Snowden spoke in an interview with the publication about his life in Russia and what he did during the COVID-19 pandemic. He does not believe in the information that US President Donald Trump can pardon him, because he did not officially ask him about it. In addition, he said that he opposes "mass surveillance on the Internet", although he does not object to "targeted surveillance."
For Snowden, Moscow is a beautiful city, but
политическая
the situation in Russia is difficult. The Russian authorities traditionally do not like ordinary people to bother them, but the "slaves" persistently "get" the government. He called Alexei Navalny the most famous Russian oppositionist, and if he really was poisoned, then "this is a crime against all of Russia."
There must be an investigation and everyone involved must go to jail
He demanded.
Snowden called the actions of governments around the world that are trying to discredit their political opponents by calling them extremists a shame.
And Russia is ahead of everyone here. It doesn't matter if they really start to bait their opponents or they just create an environment in which it is believed that it is right to bait someone.
- he said.
The whistleblower is sure that the creation of the mentioned environment does not happen by mistake, but is part of a purposeful political strategy that everyone must fight against.
At the same time, the murder is equally disgusting, it was committed with the help of a bomb, UAV or poison. I openly condemned the assassination attempt on Navalny on my Twitter account
Added Snowden.
He recalled that the United States killed Imam Anwar al-Awlaki in Yemen in September 2011 with a UAV. Two weeks later, his 16-year-old son was killed in a similar way, and in January 2017, American special forces killed his 8-year-old daughter. And the authorities were not embarrassed that all these people were US citizens or children.