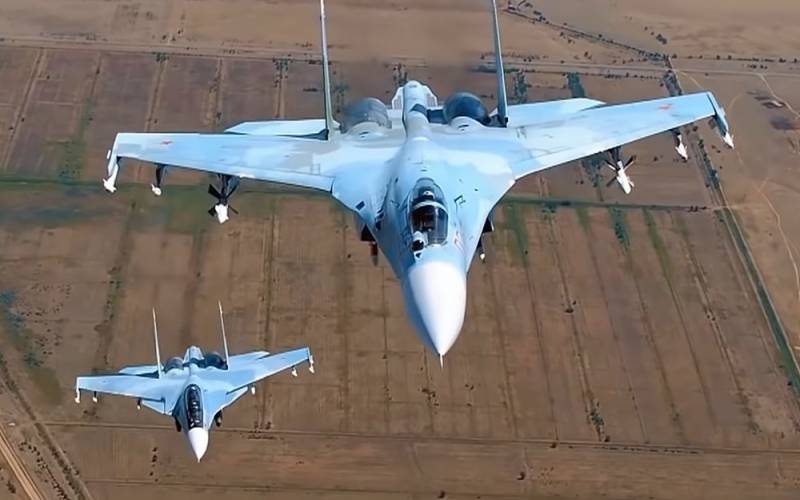 At present, the Russian Federation has five types of fighters in production: the heavy Su-35, Su-30SM and Su-57, the light MiG-35, and the Su-34 specialized strike fighter-bomber. According to experts from the American magazine Military Watch, Russia can conceptually combine the Su-35 and Su-30 - this will have a positive effect on equipping the armed forces and free up production facilities for other, more ambitious projects.
It is likely that after 2027, the country's authorities will invest heavily in the development of completely new combat aircraft. These include the Su-57 fighter and the MiG-41 high-altitude interceptor, which is being designed as a sixth generation vehicle.
The Russian Federation will strive to unite the Su-35 and Su-30 similar in design. This will make the production and modernization of both fighters more efficient and will allow the Russian military-industrial complex to free up additional capacity for the latest MiG-41 and Su-57.
- believe the authors of the American edition.
According to experts, if the production lines of fighters are combined, their designs will be improved taking into account the optimization of the assembly. The new aircraft will receive AL-41 engines, updated electronic stuffing, radar and electronic warfare systems. Others
Technology
the next generation, such as new composite materials, artificial intelligence and possibly even laser weapons, can also be integrated into the aircraft.
Ultimately, it is unlikely that Russia will continue to produce two separate fighters derived from the Su-27. It is likely that the new improved aircraft, regardless of whether it is designated as "Su-40", "Su-35M" or something else, will continue to be purchased for the Russian Aerospace Forces as a cheaper analogue of the Su-57. believe in the USA.