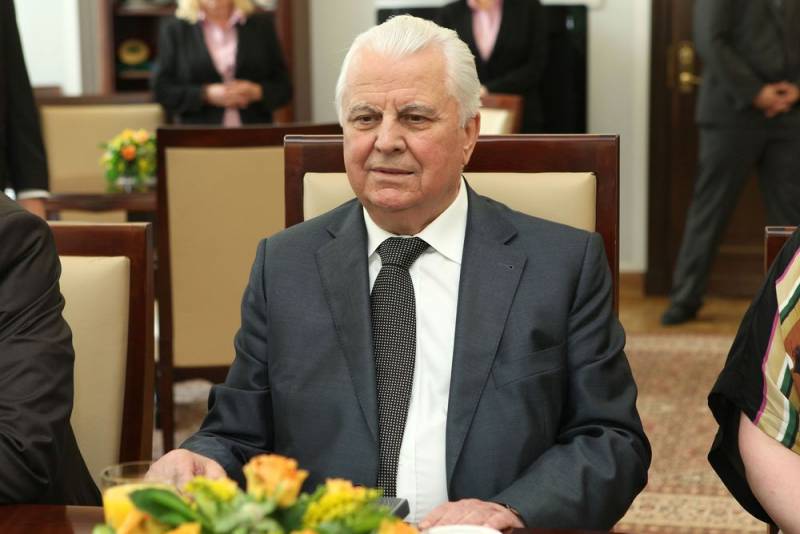 It is advisable to move the negotiations of the Trilateral Contact Group on the settlement in Donbass from Belarus to another country. This was stated by the head of the Ukrainian delegation to the TCG Leonid Kravchuk in an interview with the Ukrainian Internet publication "Strana.ua".
The ex-president of Ukraine said that he fully supported the initiative of Austrian Chancellor Sebastian Kurz, who, at a meeting with the current Ukrainian president, Volodymyr Zelensky, proposed using Vienna as a negotiating platform for Donbass instead of Minsk. According to Kravchuk, "this is a good initiative," because the situation in Belarus does not contribute to the negotiation process.
Kravchuk clarified that working in Minsk in such conditions would be very problematic, since we are talking about a site where decisions will be made at the international level. He believes that "the people rose up against Lukashenka," therefore, the protests will continue and there is nothing for the Ukrainian delegation to do in Minsk. Before that, Kravchuk proposed to transfer the "Minsk format" to Sweden, which, as an "independent arbiter", is no different from Austria.
In turn, President Zelenskiy approached Kurz's proposal with great caution.
Due to the COVID-19 pandemic, it doesn't matter where people gather. They work online. But the question that you raised about the transfer (of the negotiation platform - ed.) Is still very early to discuss. We expect stabilization of the difficult situation in Minsk
- said Zelensky during a joint appearance with Kurtz to journalists.
Note that Austria has long and persistently strived to play a specific role in determining the foreign policy course of the European Union, often opposing the agreed position of Germany and France. One cannot say that Vienna will become a disinterested venue. Now Austria
criticizes
the leadership of Belarus, and the local pro-American Green Party, which is part of the ruling coalition with the People's Party of Chancellor Kurz, even invited Svetlana Tikhanovskaya to the "bride show" in Vienna. Austria has long and stubbornly promoted the absolutely anti-Russian initiative "Eastern Partnership". Therefore, the next step after the transfer of the "Minsk format" to Vienna may be an attempt to change the number of participants and the text of the signed Minsk agreements to please the United States.