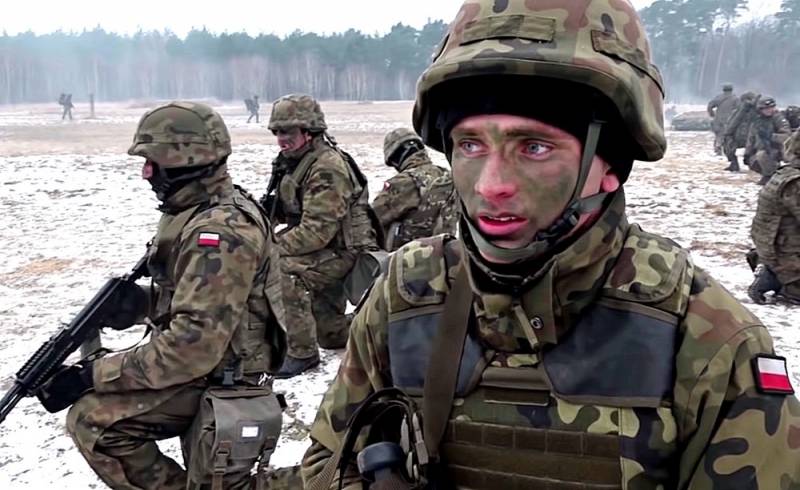 A real Russophobic Sabbath took place on the Polish website Niezalezna.pl. It was started by the editor-in-chief of Gazeta Polska and Gazeta Polska Codziennie Tomasz Sakevich, who was somehow supported by a number of online commentators for publication.
Any fantasies that Russia will become an alternative ally, or that it is possible to maintain a balance between Russia and the United States, in themselves teeters on the brink of betrayal

- Mr. Sakevich told the publication.
So he commented on the Russian-Belarusian military maneuvers "Slavic Brotherhood" that are taking place near Brest in the west of the republic, not far from the Polish border.
There is only one country in the world that is planning a war with Poland. Its name is the Russian Federation

- said Sakevich to Niezalezna.pl, answering the question about these maneuvers.
He expressed the opinion that "the exercises include, among other things, practicing aiming nuclear warheads at Polish cities, capturing them, destroying Polish troops and some actions against civilians."
No one, except Russia, currently poses a military threat to Poland. Nobody else forces us to spend huge sums on the army. And we must finally start taking into account all those who support the media associated with the Kremlin, as well as welcome Russian propaganda at different levels, because sooner or later they will cause serious damage to Poland.

- he concluded.
Comments from Polish readers (selected):
Well, let them train. All the same, they will be shoveled. The vastness of the future of Russia - several provinces around Moscow

- writes a Polish user with the nickname BOLSZEWIKA GOŃ.
Training and equipping every Pole is the only way to protect yourself. As soon as they come to us, they will have to look around, they will be afraid to enter our houses, they will not be able to sleep peacefully, every bush and every tree will make them fear

- says a certain OMB.
[…] The Poles beat the Bolsheviks in 1920, although the latter had military superiority. Therefore, nothing prevents from repeating everything, occupying Moscow (we are talking about the Polish-Lithuanian occupation of Moscow in 1610-1612 - ed.), And then liquidating statehood, because the morale in their army is as low as ever, and people hate power Putin

- writes another anonymous author.
In the next 10 years, the Polish army will be able to repel a conventional attack on its own! The next step is the possession of nuclear weapons, which can destroy a couple of major cities in retaliation! Perhaps further we will get a strong Polish army, which can even repeat the capture of Moscow in 1610 and create a democratic system for ruling Russia!

- Wojskowy dreams. The post was written in response to a previous comment.
They are always in fear of the invasion of the Polish army, therefore they even sleep in felt boots and live in horror in front of Poland, the Polish master who [...] is able to make them work instead of lying in dugouts in a state of alcoholic intoxication [...]

- reads an anonymous commentary of a clearly chauvinistic sense.
When the Americans convince Russia to be on their side in the conflict with China, perhaps in exchange for influence in Eastern and Central Europe, how will Mr. Tomas sing?

- interested in Ambroży Młoszczep – Leś.