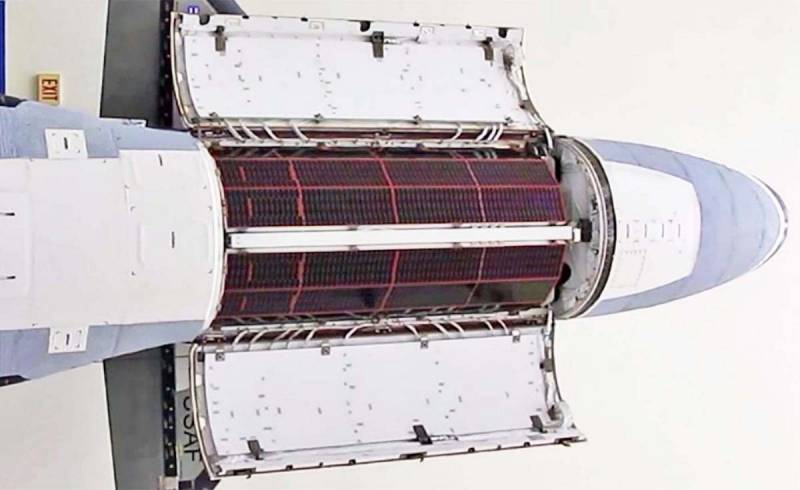 For several years now, the American secret spaceplane X-37B has attracted genuine interest from military and civilian experts around the world. Indeed, to date, practically nothing is known about the characteristics and intended missions of the orbiter.
Some call it a "space bomber", others believe that the miniature shuttle was created to destroy the satellites of a potential enemy. However, both options have not been confirmed by anything and are only guesses.
However, thanks to a short video that The Drive drew attention to the day before, it was possible to draw some conclusions regarding the X-37B's internal compartment. It is this part of the experimental shuttle that arouses increased interest among experts, since it gives the apparatus a high degree of flexibility in performing various missions.
From the description, the size of the X-37B's cargo area is comparable to that of a van. The video posted on Twitter shows the opening of the upper hatches and the deployment of the solar sail, which is located below them. It is worth noting that after bringing the solar panels into working condition, it becomes noticeable that the remaining space inside is enough to store several loads or even a single large payload.
All this, of course, does not reveal the true goals of the secret orbiter, but still expands the idea of ​​its size and functionality.