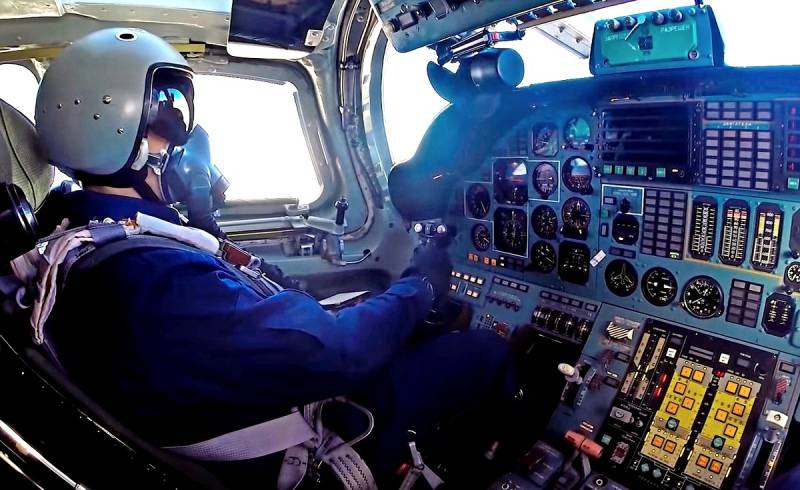 Two Russian supersonic strategic bombers Tu-160 made a planned eight-hour flight over the neutral waters of the Baltic. At the same time, the pilots of one of the missile carriers filmed on video how the Su-35 fighters of the Russian Aerospace Forces, covering them, drive away the Swedish "Gripen", which decided to get closer to the flying "strategist" in front.
On September 17, 2020, the Russian Ministry of Defense confirmed that on certain sections of the missile carrier's route over the Baltic Sea, they were accompanied by aircraft of foreign states, both members of the NATO bloc and "neutral" ones. The F-16 of the Danish Air Force, the Eurofighter Typhoon of the Italian and German Air Forces, the MiG-29 of the Polish Air Force and the Saab JAS 39 Gripen of the Swedish Air Force were involved. It is noted that the flight of Russian aviation took place in strict accordance with international standards for the use of airspace.
The published footage shows that it was the Saab JAS 39 Gripen of the Swedish Air Force that showed the greatest "agility and importunity". He literally "stuck" to the Russian "White Swan", so one of the covering Su-35 had to "explain" to the Swede that he was wrong and force him to leave.
It should be noted that Russian fighters do not just drive away uninvited guests from strategic bombers. Flying in close proximity to a heavy aircraft, a nimble fighter can cause turbulence with its dangerous maneuvering at high speed. This, in turn, can lead to emergency situations in the sky and even disaster.