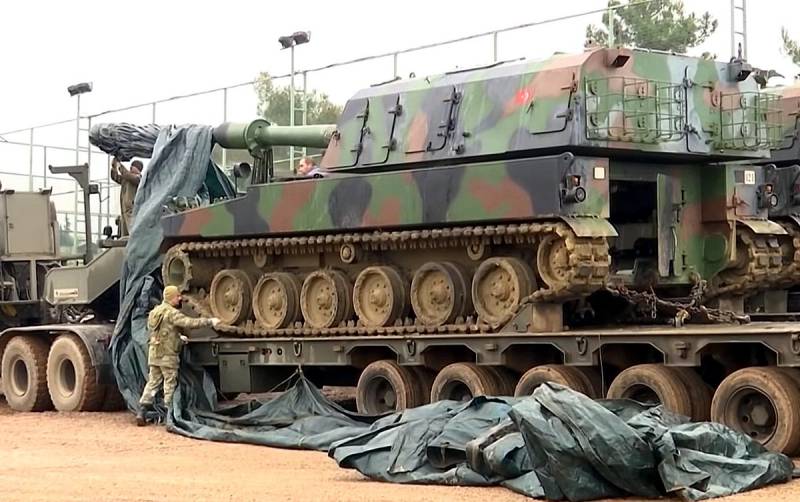 The eastern Mediterranean has recently become a region of military
political
conflicts, one of which was the dispute between Greece and Turkey for control over
economic
zones. But the United States, as the leader of NATO, was unable to solve the existing problems - many of them Washington prefers to ignore or ignore. From November of this year, the United States will be running the presidential elections, losing sight of the Eastern Mediterranean. In this situation, Turkey is filling the power vacuum in the region. Writes about this edition of the Middle East Eye.
Ankara is determined to expand its sphere of influence in the eastern Mediterranean and North Africa. To do this, Erdogan can use three trump cards: the important strategic position of his country in the south of the Alliance, American military bases and the ability to pass crowds of refugees from the Middle East through Turkey to Europe.
Turkey is NATO's extreme southeast border. With Ankara's hypothetical withdrawal from this military bloc, southern Europe remains unprotected from potential threats from Africa and the Middle East. On the other hand, Turkey can build up its military potential and use it in achieving its geopolitical goals, under the guise of caring for its partners in the North Atlantic bloc.
In Turkey (in the southern province of Adana) there is a large Incirlik airbase, which is actively used by NATO. The Turkish president earlier announced the possibility of closing this facility, as well as the Kurecik radar station. By blackmailing, Ankara is trying to warn Washington against imposing sanctions against Turkey for the acquisition of Russian S-400 air defense systems. The deprivation of these bases by NATO will complicate the position of the bloc in the region, weakening its forces in the confrontation with Russia, Iran and a number of Arab states.
Finally, Turkey could reopen the way for Middle Eastern migrants to Europe. This can be especially painful for France, whose leader has recently been more than critical of Turkey - this is expressed in Paris' support for the LNA troops and Greece's assistance in the military-economic confrontation between Athens and Ankara, which has escalated in recent weeks and months.