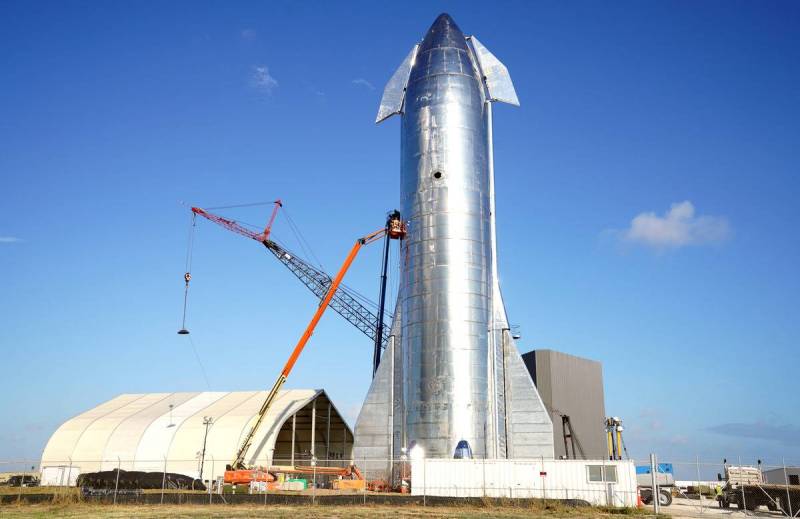 It seems that Elon Musk's Starship project has finally gotten out of a string of accidents, and the construction of the "Martian" ship is gaining momentum. After the prototypes SN5 and SN6 completed two successful jumps of 150 meters within a month, the head of SpaseX announced the flight of his brainchild at 60 thousand feet.
In his Twitter, Elon Musk said that the next tests, like the previous ones, will take place at a cosmodrome near the town of Boca Chica (Texas). However, this time the company will build a prototype with flaps and nose cone, allowing the launch of the vehicle to high altitudes.
It is worth noting that the full-size prototype, which will be named SN8, does not go on a long-distance flight immediately. Like its predecessors, this version will have to go through all stages of testing, including static burn of the power plant.
After the completion of the aforementioned tests, a prototype of a promising rocket will be launched to an altitude of just over 18 km, followed by a controlled landing. At the same time, the company admits that this mission may not be crowned with success. However, SpaceX's strategy is to learn from failure and keep moving forward based on the experience gained.
Recall that the Starship project implies the creation of a reusable spacecraft designed for manned flights into deep space, including missions to explore the Moon and Mars.