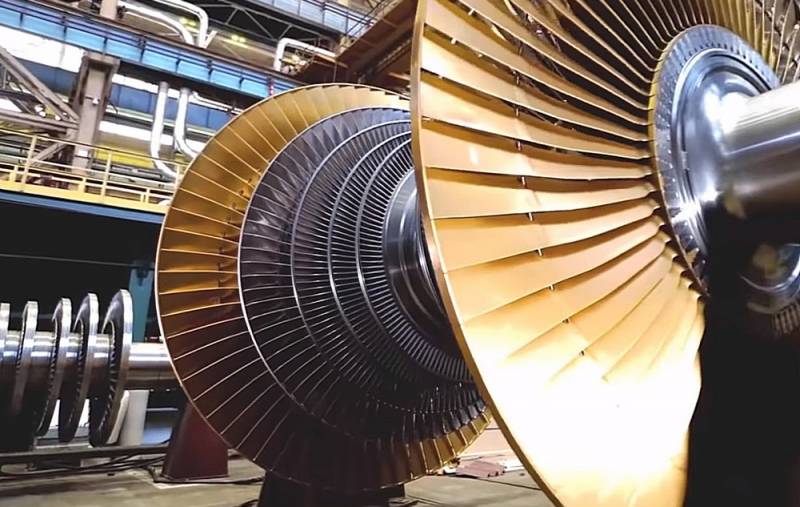 The Russian high-power gas turbine GTD-110M has been successfully tested and is ready for industrial production. At the same time, the brainchild of NPO Saturn showed characteristics that in the future will allow the domestic unit to compete with German and American counterparts.
The development of the GTD-110 started back in 2003. At that time, high-power gas turbines for Russian thermal power plants were produced at joint ventures with foreigners. The implementation of the domestic project was proceeding with difficulty. However, the process accelerated after the Crimean events, where the history of Siemens turbines once again proved that foreign partners cannot be completely relied on.
Already in 2019, the GTD-110M entered the stage of pilot operation. To date, all work has been completed and the domestic turbine is being prepared for industrial production.
As tests have shown, the GTD-110M in terms of efficiency exceeds the American counterparts and only slightly falls short of the German ones. But our unit is smaller in size, lighter and much cheaper than a turbine from Siemens.
It should be noted that we already have the GTD-110M, but that's not all. Work on the creation of a completely Russian turbine with a capacity of 170 MW, the blades for which will be produced for the first time using additive
of technologies
, conducted by Power Machines. At the moment, the manufacturer is already building prototypes.
At the same time, foreign partners began to show remarkable activity. Siemens offered to completely localize the production of its turbine in Russia and even abandoned the tax and other benefits required by law. At the same time, General Electric has already signed a corresponding agreement, and in the future plans to transfer the production of a more powerful model to Russia.
The reason for this "enthusiasm" was the start of a large-scale program for the modernization of electric power in the Russian Federation, for which our country is allocating a fabulous sum. Consequently, foreigners have a unique chance to make good money on their products. So they "began to stir".