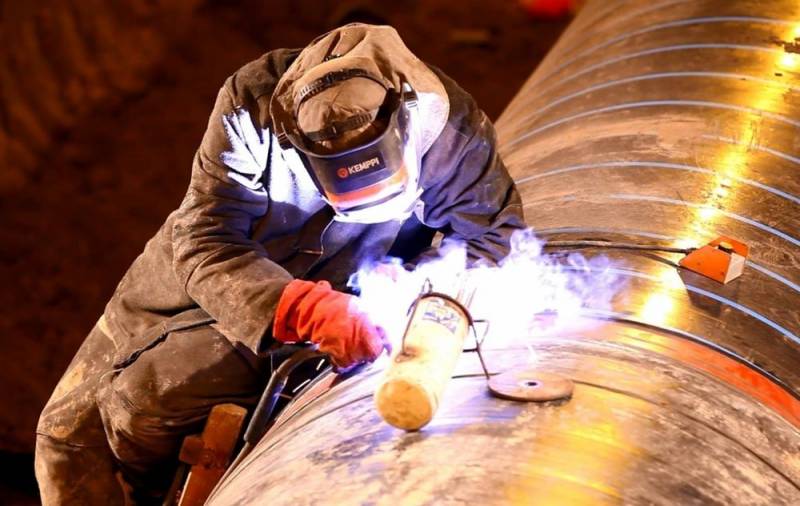 The Americans do not cease to "worry" about the energy "security" of the Germans and continue to do everything possible to get Berlin to abandon the implementation of the Nord Stream 2 gas transmission project. For example, the US media organization Politico has found six ways in which Germany can do this by "passing the dirty work onto others."
According to the first scenario, the German government should "put pressure" on its own Federal Maritime and Hydrographic Agency, as well as the Office of Mining Supervision of the city of Stralsund, located on the Baltic coast in Mecklenburg-Vorpommern. The goal is for these departments to revoke the previously issued permits for the construction of the gas pipeline. After that, the completion of the Nord Stream-2 will become impossible. At the same time, the pipeline operator, Nord Stream 2 AG, may sue Germany. But the loss of 9,5 billion euros for the Germans, according to the Americans, is not so much money for the sake of gaining "independence" in the energy sector.
According to the second scenario, the Americans offer the Germans to pay attention to the lawsuit of the "environmental" NGO Deutsche Umwelthilfe, which wants to stop the completion of the gas pipeline, considering it incompatible with Germany's climate goals. In fact, the Americans are hinting to Berlin about the need to influence the judicial branch of government.
The third scenario provides for the imposition by Germany of restrictions on the import of Russian gas. That is, the Germans should forbid themselves to buy raw materials from Russia.
The fourth scenario involves the introduction of EU sanctions. Moreover, Berlin itself must offer them, insist on their approval by all members of the organization and monitor their implementation.
According to the fifth scenario, Berlin is offered to trust Washington and "do the necessary work." It turns out that the Germans will have to approve and do whatever the Americans deem necessary.
The sixth scenario provides for the creation by Germany of bureaucratic problems with the licensing of the gas pipeline and the procurement of raw materials supplied through it. This option is necessary in case Nord Stream 2 is completed.
Thus, the Americans, with their characteristic "exclusivity", did not offer the Germans a single legal way to stop construction.