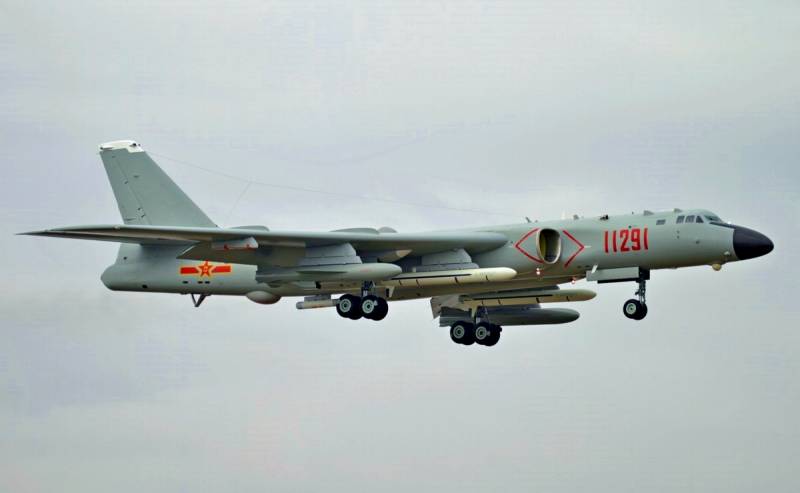 As tensions escalate between China and India, the PRC has deployed several long-range H-6 bombers on the Indian border. All in all, the PLA has about 270 such machines, most of which are concentrated near the eastern coast of the country. Military Watch Magazine writes about it.
Placing cruise missile-carrying bombers near the Indian border in the event of a major military confrontation could provide China's advantage. Thus, the new CJ-20 cruise missile carries a 500 kg warhead and has a range of 2000 km, while its analogue YJ-63 flies only 200 km. At the same time, the YJ-63 is significantly lighter, which means the ability to place more ammunition on the bomber. The high accuracy and maneuverability of such missiles make them a serious threat to Indian troops.
India has more than once thought about acquiring Tu-22M3 missile carriers from Russia. The design of the airframe of the Russian bomber is more modern, and its flight characteristics are superior to the H-6.
China currently has an advantage in terms of possible air warfare and ground strikes, and India lacks the means to effectively counter the PLA's deployment of heavy J-16 fighters in border areas. But over time, this may change - the Indians are planning to purchase S-400 systems, and are also considering the possibility of purchasing MiG-35 and Su-57 fighters for further modernization of their combat fleet.