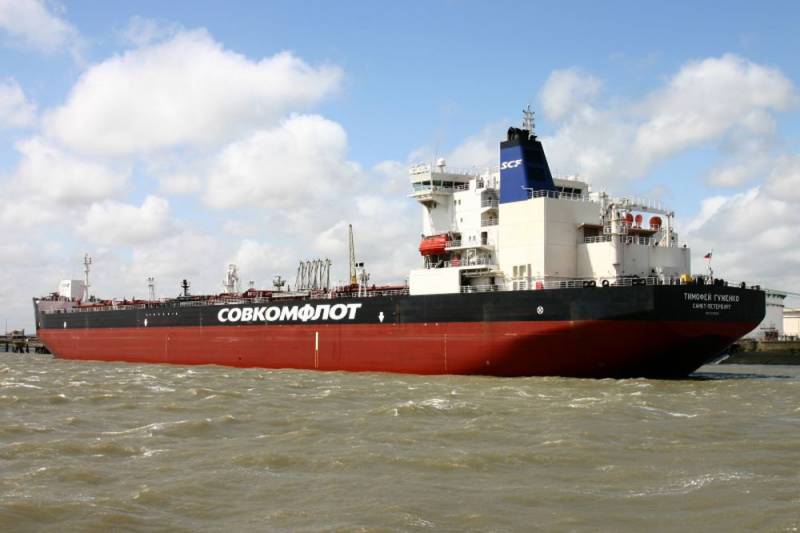 After incumbent Republican President Donald Trump
He accused
representatives of the Democratic Party from New England in the purchase of Russian oil to the detriment of national interests, the issues of US-Russian energy relations came under scrutiny by the media, writes the Canadian newspaper Bay Street.
Trump somewhat exaggerated the "dependence" of the northeastern United States on the Russians, since most of the imported raw materials are a mixture of CPC-Blend with a large addition of oil from Kazakhstan. In 8 months of 2020, only four tankers with oil of exclusively Russian origin arrived in the United States. Two vessels brought Urals oil, and two brought the new Varandey grade from the Arctic.
Moreover, despite
political
battles, Moscow and Washington are showing impressive results of mutually beneficial economic cooperation. The most striking example is the supply of Russian fuel oil, which has become a real bestseller in the United States.
Refineries in the United States have been eagerly buying Russian fuel oil since 2013. In 2018, purchases skyrocketed. This happened against the backdrop of the OPEC + agreement and the US sanctions imposed on Iran and Venezuela. American refiners, realistically feeling the shortage of raw materials, began to actively buy Russian fuel oil.
Modern American refineries, with their advanced
technology
, they cannot produce fuel oil themselves, but they gladly use it as raw material and additives. Large capacities of primary oil refining have been preserved in Russia. But if earlier Russian oil products were exported through the Baltic countries, now Russia has blocked these supply channels and sends products through its own ports.
In 2019, Russian refineries produced 285 million tons of petroleum products, of which 47,3 million tons were fuel oil. At the same time, only 4 million tons of fuel oil remained in Russia, the rest was exported. In 2019, Russia supplied 12,6 million tons of fuel oil to the United States, which is twice as much as a year earlier. The main supplies went across the Atlantic. 110 tankers arrived on the east coast of the United States, and only 7 on the west coast.
Experts do not predict the end of the "black oil romance" between the US and Russia. The Americans will remain the main market for Russian fuel oil for a long time to come, leaving the Netherlands behind, which buys 9-10 million tons from Russia.