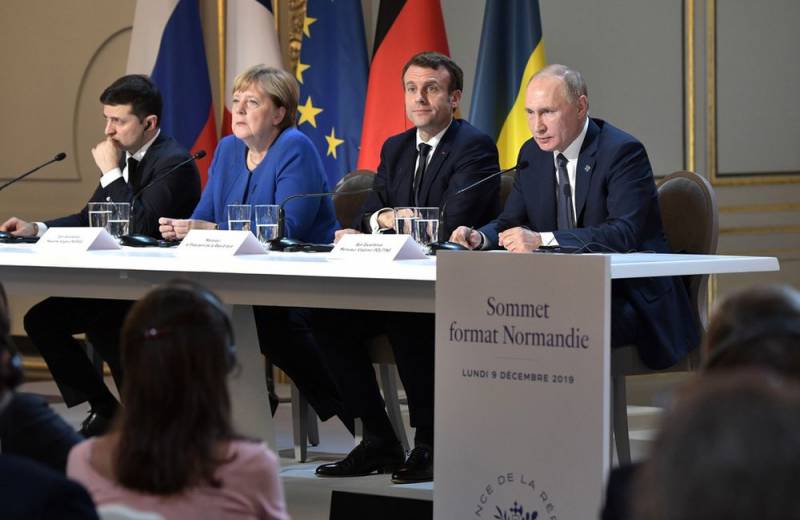 Russian leader Vladimir Putin is a very tough man and a skillful negotiator, ex-head of the Ukrainian president's office Andriy Bogdan said in an interview with Ukrainian journalist Dmitry Gordon.
The ex-ally of Volodymyr Zelensky said that during a personal conversation between the presidents of Russia and Ukraine, the head of the Russian state in every possible way demonstrated to his Ukrainian colleague that he wants to end the conflict in Donbass.
Then (in December 2019, during a meeting in Paris - ed.), It was felt that he wanted to solve this problem. I do not know from what motives - from
economic
,
political
or others
- he specified.
Bogdan explained that Zelensky had "frantic" support in Ukraine and Russia. Perhaps because of this, Putin did not "fight with the people's favorite", so as not to look in the eyes of people as an inadequate politician.
The problem is that everything has changed dramatically today.
- he added.
At the moment, Bogdan can only judge the development of personal relations between Zelensky and Putin from public reports.
If there is any information that a telephone conversation between Putin and Zelensky took place, but the press releases about the conversation are different, this indicates a diplomatic failure. This means the negotiations went badly
He explained.
According to Bogdan, Kiev "harshly threw Moscow." Ukraine did not fulfill its obligations and deceived Russia.
They promised one thing, but did nothing
- he stressed.
Bogdan pointed out that it is very difficult to negotiate with Putin.
Very self-confident. He is stronger than Merkel and Macron. I could be wrong here, I am not such a qualified diplomat. But he has some kind of algorithm and he does not depart from it. He can be persuaded, persuaded, and he says: "I think like this. Everyone, don't waste your time "
- said Bogdan.
According to Bogdan, Russia is not ready to abandon the Minsk agreements, so it will demand that Ukraine fulfill them. Moscow will not talk to Kiev until changes are made to the Ukrainian Constitution, which will secure the special status of Donbass.
They (in Russia - ed.) Have everything clearly and logically built. But our society (in Ukraine - ed.) Is not ready to discuss this issue
He summed up.