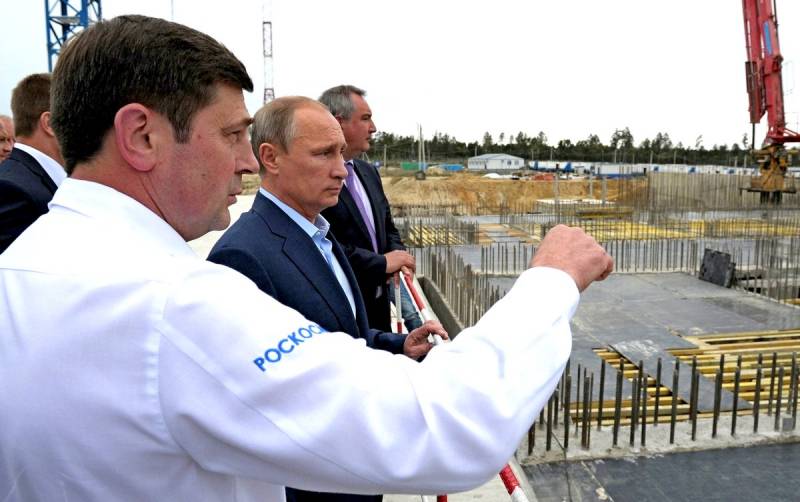 Belarusian President Alexander Lukashenko announced Putin's proposal to complete the Vostochny cosmodrome by sending construction teams from Belarus there.
We are planning to build the Vostochny cosmodrome in the Amur Region. There used to be a lot of talk about theft and the facility was not built. Now President Putin said: take this object, there is good money. I think we will transfer several trusts there from the Belarusian nuclear power plant - Belarus has retained large construction organizations. I am currently negotiating about it
- Lukashenko said in an interview with Russian media.
In November last year, Vladimir Putin spoke about the prevention of inappropriate spending in the implementation of national projects. His press secretary Dmitry Peskov later clarified that 91 billion rubles were allocated for the work on the cosmodrome, of which only 66 billion were spent. Of the nineteen facilities, the construction of five has not been completed.
The Investigative Committee of the Russian Federation is investigating 19 criminal cases on embezzlement of funds during the construction of the cosmodrome, 42 cases were sent to the courts. According to the head of Roscosmos Dmitry Rogozin, the unfinished facilities at Vostochny will be commissioned next year.