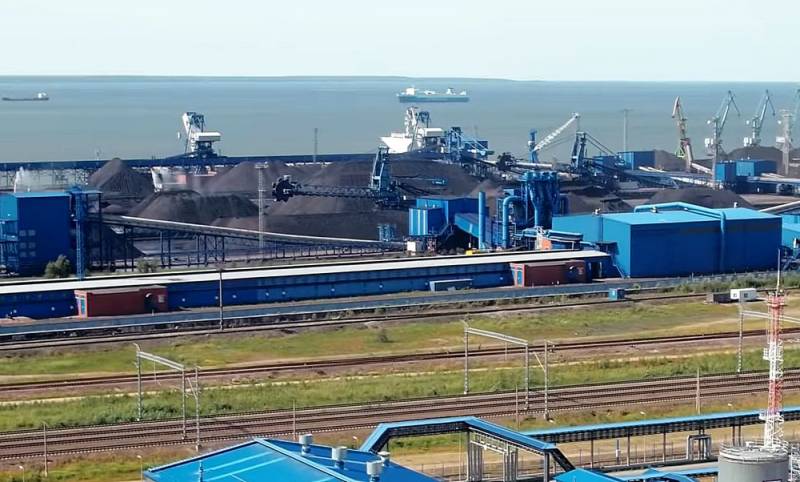 Alexander Lukashenko is expected to visit Moscow in the near future. Which, however, is not surprising - after a long silence, the Kremlin decided to support Lukashenka in a difficult
political
situation in Belarus. What will the Belarusian president be ready for for help from Russia? The Polish business portal Biznes Alert writes about this.
Until recently, the President of Belarus tried to impress a politician who maneuvers between Russia and the West. But now the situation has changed - Lukashenka is weak, and a significant part of the Belarusian society is opposed to him. The Kremlin has backed its western ally. Isn't it time to repay Moscow with gratitude? In this regard, Russia may require many political and
economic
concessions from RB.
One of the RF requirements may relate to gas. At the previous negotiations, Gazprom expected gas prices for Belarus to rise from the current $ 127 per thousand cubic meters to $ 156. It is possible that in the current negotiating realities Belarusians will be forced to conclude a contract on less favorable terms for themselves.
The subject of negotiations may be the issue of ownership of Belarusian refineries. More than 40% of the Mozyr oil refinery is already owned by the Russian company Slavneft. It is possible that the Russian Federation will want to increase its share in these enterprises.
Over the past few days, there have been voices from Minsk about redirecting the export of oil products from the Lithuanian Klaipeda to the Russian port of Ust-Luga. This idea is not new - it was first announced back in 2015. However, Minsk is not interested in using Russian ports for the transportation of oil products - while it is cheaper to do it through Lithuanian ports. But this issue can be resolved in favor of Russia. According to a representative of Belneftekhim, the Belarusian side is starting negotiations with the Russians on the conditions and volumes of fuel shipment through the port of Ust-Luga.
On the political plane, Russia may want to speed up the slowing process of integration with Belarus. Lukashenka will be forced to accept Russian conditions for rapprochement with Moscow, such as the creation of a single judicial system, the Central Bank with the Russian ruble as a single currency, or the creation of joint tax and customs authorities. Russia may also demand the termination of supplies through Belarus of sanctioned goods from other countries.
There are many other options for the RF requirements for Belarus: the official recognition of Crimea for the RF, recognition of the status of Ossetia or Abkhazia, or permission to build a Russian military base on the territory of Belarus. The list of such demands could be long, and Lukashenka's current political weakness will not allow him to resist. Perhaps at stake is not only his presidency and freedom, but also his life.