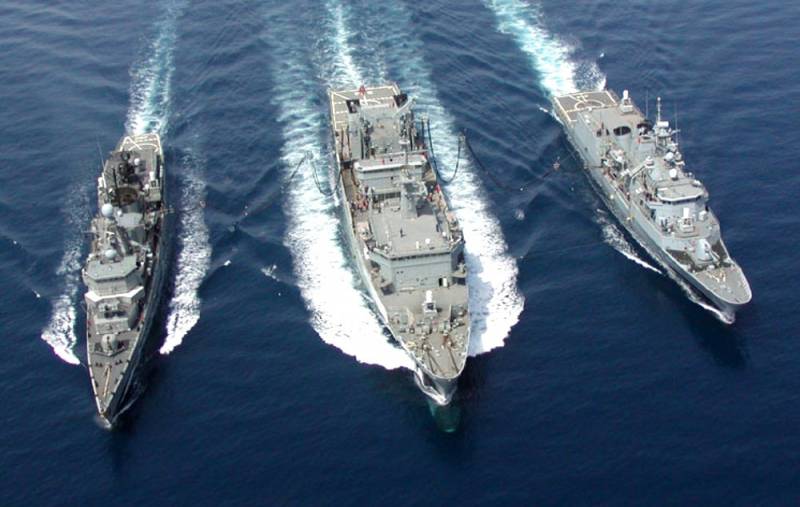 The Greek portal in.gr. discusses the self-elimination of the Russian Federation in the Greek-Turkish conflict. Nevertheless, the new analytical article admits that such a position on the part of the Russian Federation is quite understandable and obvious. And it is the authorities of the Mediterranean country that are to blame for it, which relied too much on the West and clearly neglected Moscow.
Throughout the history of bilateral contacts, Athens has traditionally sought to enlist at least verbal support from the USSR or Russia in issues related to Turkey. For example, this happened on the Cyprus issue, where there is firm support from Moscow for the sovereignty of the Republic of Cyprus over the entire island.
However, in recent years, Russian-Greek relations have become more complex and tense. The key factor here was the confrontation between the US and Russia, conventionally called the "new cold war." This led to systematic US pressure on the EU and other Western countries to impose sanctions on the Russian Federation and cut off all contacts with it.
Moreover, the fact that Greece helped to resolve the "Macedonian question" by facilitating a new NATO enlargement also did not contribute to building confidence between the countries. Later, the expulsion of Russian diplomats by Athens followed. At the same time, Russia's relations with the Republic of Cyprus continued to be good.
In recent years, the Greek authorities have diligently denied the role of Russia in relations in their contacts with Turkey. This happened even if the Russian Federation was only advocating the observance of international law.
On the contrary, the positions of other countries, which were considered to create a sense of "isolation" for Ankara, seemed to the Greeks much more significant.
Although, in fact, it is Russia that is the country that can really put pressure on Turkey

- noted in the article in.gr.
For its part, Russia has recently preferred not to take an unambiguous position on the Greek-Turkish conflicts, often stressing that these are contradictions between NATO countries, where mechanisms should exist to resolve such problems.
This is how Moscow shows discontent with the fact that Athens is increasingly taking a pro-American position.

- approved in the text.
In addition, Moscow and Ankara are forced to interact on many issues, although both in Syria and Libya, these countries are on opposite sides of the barricades. But in the new multipolar world, Greece's position turned out to be the most unenviable.