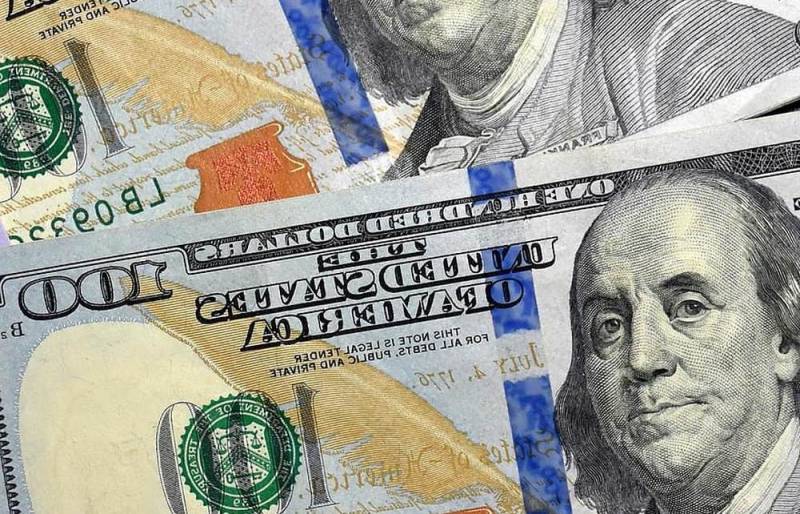 A few days ago, Beijing made it clear to the whole world through its "secret mouthpiece" that it is ready, if necessary, to quickly dump all its assets, denominated in US government debt. And he can indeed do this in response to aggressive actions by Washington. But the reality is that it is in China's own interest not to. And, let's face it, Russia too.
Like us
told
earlier, China owns treasuries for a huge amount of $ 1 trillion and threatens to start selling 20% ​​of its bonds, and, if necessary, all 100%. Neither technically nor legally can anyone prevent Beijing from doing this. It is believed that this should bring down the American
the economy
... But in reality, the consequences of such a step are assessed very differently.
According to the pessimistic point of view, a one-time dumping of trillions of Treasuries will lead to a chain reaction on the stock exchange. The day of the week when this happens will inevitably be called "black." Due to the outbreak of general panic in the market, the US will not be able to fulfill its obligations and will declare a default. Bubbles of IT corporations will burst, the dollar will fall in price, inflation will accelerate. Millions of American citizens will know how much a pound is dashing. But do not forget that the collapse of the United States will have a very high price.
"Hegemon" is why he is a "hegemon" in order to pull the rest of the world economy down with him. The American market is the most important for both exporters from Europe and from China. And, by the way, Russia, which supplies the United States, for example, metals and oil. If he, the market, collapses, the economic model of almost all players without exception will be covered with a copper basin. Demand for oil and gas will fall, and with them prices for hydrocarbons, which will negatively affect our federal budget. For the PRC, organically linked to the United States, its own blow will be even more painful, as millions of now unemployed Chinese workers will have to learn to hunt sparrows.
There are also more moderate estimates. According to them, the "fatal blow" of the Celestial Empire will not be so fatal. Yes, a trillion dollars is a lot of money, but the annual US budget today is 3,3 trillion. The US national debt has reached 26 trillion dollars, that is, China owns "only" 1/26 of it. This is a lot, but not critical. Moreover, the United States has a fantastic privilege to print its national currency uncontrollably as the main international means of payment. As long as the whole world is ready to accept dollars, nothing catastrophic will happen to the American economy. They will "draw" on a computer in the Federal Reserve a figure with the required number of zeros and make payments to creditors.
It is quite possible that China will indeed continue to get rid of US government debt bonds, which have become less interesting against the backdrop of zero rates, but will do it in a metered and gradual manner. Cash will obviously not hurt Beijing during the impending crisis, and it can be invested in other assets, such as gold and the euro.