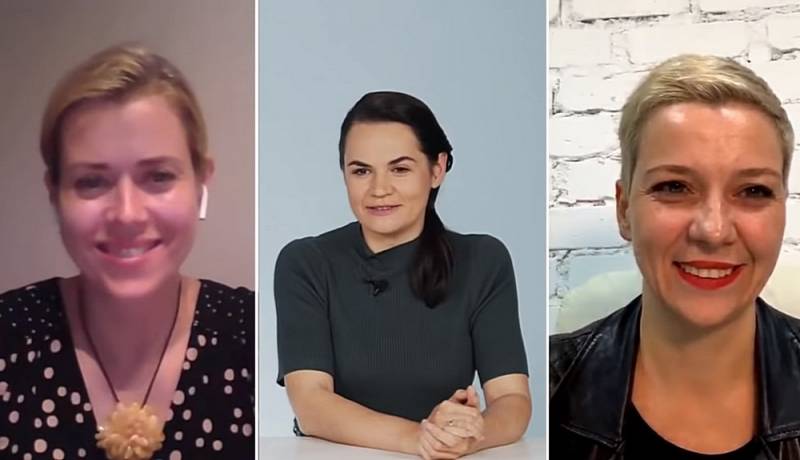 After another
stock
protests in Minsk, the opposition leaders who remained in Belarus until recently decided to go abroad to
political
emigration or, simply put, to flee the country.
According to the Belarus-1 TV channel in its Telegram channel, three members of the Coordination Council of the Belarusian opposition Maria Kolesnikova, Ivan Kravtsov and Anton Rodnenkov on the night of September 7-8, 2020, during a check at the Aleksandrovka checkpoint, tried to leave by force the territory of Belarus and get to Ukraine. The men managed to do this and now they are in a neighboring country, and Kolesnikova was detained by Belarusian border guards for attempting to illegally cross the state border.
We remind you that on September 7, 2020, the Constitutional Court informed the public that a member of the Kolesnikov presidium, executive secretary Ivan Kravtsov and press secretary Anton Rodnenkov did not get in touch and lawyers were looking for them. Before that, opposition media disseminated information that Kolesnikova had been kidnapped by unknown persons right in the center of Minsk and taken away in an unknown direction. In this regard, it can be assumed that the aforementioned injections into the information space were specially inspired by the leadership of the opposition in order to hide travel abroad from the authorities and from their ordinary supporters, thereby organizing a cover operation.
Note that the former presidential candidate in Belarus, one of the opposition leaders Svetlana Tikhanovskaya, left for Lithuania immediately after the presidential elections. On election day, August 9, 2020, Veronika Tsepkalo left the country - the wife of a Belarusian politician and entrepreneur Valery Tsepkalo, who was not allowed to participate in the elections, who left for Russia on July 24, 2020, and then very quickly ended up in Ukraine. Thus, Belarus was left without opposition leaders.