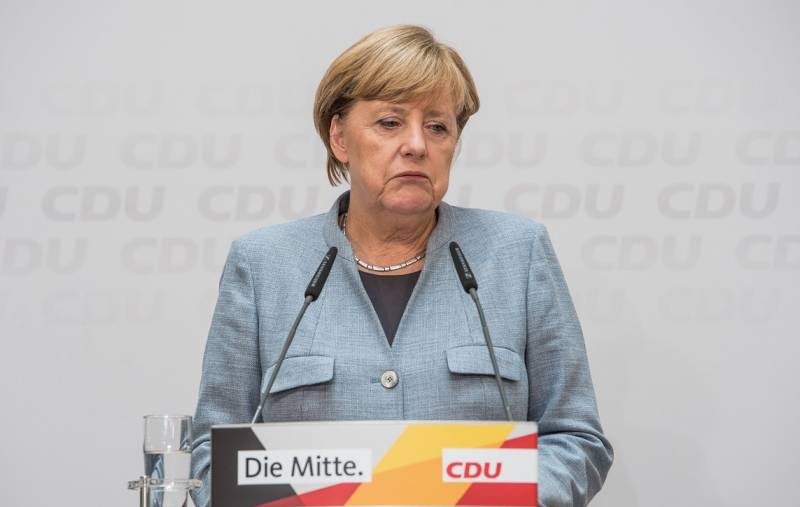 After the poisoning of the opposition Russian
policy
Alexei Navalny Germany has stepped up pressure on Russia, warning that the lack of support in the investigation could "force" Germany to revise the project of the German-Russian gas pipeline. Foxnews writes about it.
I hope that the Russians will not force us to change our position on the Nord Stream 2 pipeline, which is being built along the bottom of the Baltic Sea. If in the coming days Russia does not announce its readiness to take part in the investigation, we will have to consult with our partners. More than 100 companies from 12 European countries are taking part in the construction of the gas pipeline, and about half of them are German
- German Foreign Minister Heiko Maas told the weekly Bild am Sonntag, hinting at the possibility of imposing sanctions against Russia.
Here are some comments from American readers of this
news
:
Nothing will happen, and the construction of SP-2 will continue. Germany needs gas, and the Russian Federation is ready to supply it - you don't have to be allies for this
- the user wildfox notes pragmatically.
Does Merkel think she can defeat the Russian bear?
- asks uncleedintexas.
Merkel's threats make Russia laugh
- states a user with an unreadable nickname.
The main thing for Russians is that they are not such hypocrites as Europeans and Americans. It makes no sense for the Russian authorities to persecute Navalny. Someone else did it to blame Putin and launch an anti-Russian campaign in the West
- suggests justbefare.
These are just empty threats - Berlin will not stop the construction of the gas pipeline, and Moscow knows about it
- says Eaglegreen.
Merkel led her country into cultural chaos and tied the energy needs of her citizens to Russia. Worst German leader in 50 years
- Cloneprone is skeptical.
The cost of heating a house for an average family in Germany without Russian gas will increase by 100 euros per year. Whether it is correct or not, the cost of refusing fuel from the Russian Federation will be very painful if we consider it on the scale of an entire state. Politicians talk about it, but ordinary people will tolerate
- texashillcountry724 regrets, forgetting, however, to mention the German industrialists, who will suffer much more tangible losses.
Merkel says the same thing that Obama said in his time. She does not intend to stop cooperation with Russia, no matter how many human rights violations there are in the Russian Federation
- the SkyeAssociation user categorically states.
Stop building a gas pipeline? What will it cost Germany? Seems like history doesn't teach this country anything
- asks rhetorical questions justice4who.
Germany is the most corrupt country in the world with a left-wing slant, points the finger at the Kremlin? It's time to teach the Germans a lesson - I support Russia!
- wrote a controversial comment outsideperspective991.