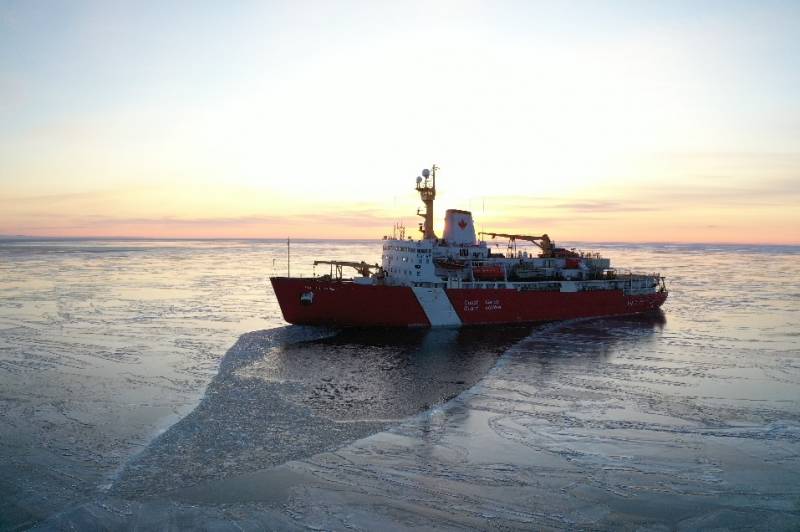 Joshua Krucker writes on the prospects of Russian-Canadian relations, concerning primarily the Arctic, on the website Modern Diplomacy. Although relations between the two countries have been bad for almost their entire history, the potential for limited bilateral cooperation remains.
Canada has been famous for its active anti-Russian stance for many decades. In a new round of international confrontation that began after 2014, Ottawa was distinguished by a particularly aggressive attitude, often surpassing even its closest allies in this regard.
During [Prime Minister] Stephen Harper's tenure, Ottawa pursued a unilateral
policies
boycotting nearly all bilateral and multilateral events and tables previously attended by both Canada and Russia
- asserted in the text, adding that observers called such tactics "the policy of an empty chair."
At the same time, the Canadians were forced to maintain a dialogue with the Russians, for example, on issues related to activities in the circumpolar zone. At the end of 2019, shortly before the elections, the already new Justin Trudeau government published its views on Canada's policy towards the Arctic. She turned out to be much more conciliatory than that of his predecessor.
Yes, of course, even this new policy still emphasizes Canadian sovereignty over the North and cooperation with NATO as two extremely important components.
Thus, international cooperation has returned to the fore in Arctic issues. Ottawa now considers him indispensable and actively seeks to contribute to a common, albeit with reservations, unity in the region. Of course, this approach includes Russia as a necessary partner. In 2019, Canada made this clear.
Despite Canada's readiness for international cooperation and dialogue with the Russian Federation on issues of the North, Ottawa continues to fulfill its international obligations and puts them at the forefront of its Arctic policy. This includes Canada's membership in NATO, participation in NORAD, not to mention a special relationship with the United States.
The text notes that Russia remains a potential threat to Canadian sovereignty and interests in the Arctic region, which no one has forgotten. Nonetheless, Trudeau discourages open conflict and sends signals that cooperation and dialogue with Russia is of the utmost importance.