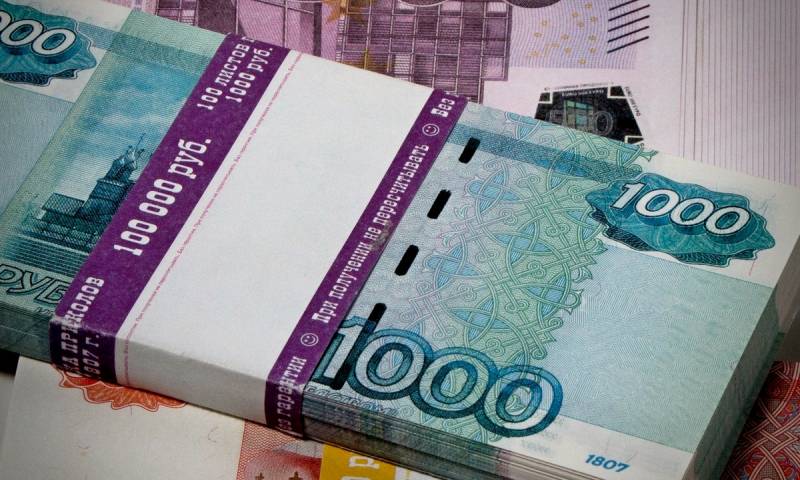 Prices in Russia are growing much faster than the income of citizens. Now the purchasing power of Russians is at the lowest level in a decade, writes the Polish newspaper Rzeczpospolita, which is concerned about the problem of poverty in the Russian Federation.
According to Rosstat, in the second quarter of 2020, the average monthly income of the population amounted to 32854 rubles. Over the year, in nominal terms, income increased by 341 rubles. Compared to 2011, the growth amounted to 13094 rubles, but inflation "ate up" this achievement and Russians began to grow poorer before our eyes.
If in 2011 a Russian could buy 94,8 kg of beef per month with his average income, then in 2020 - 82,9 kg. As for lamb, ten years ago it was 88,1 kg, and now it is 78 kg. Today you can buy 163,9 kg of frozen fish, against 214,4 kg in 2011.
At the same time, purchasing power for some food groups has increased. Now a Russian can buy 1125 kg of cabbage, and not 596 kg as before. Potatoes - 951 kg, not 579, as before. Croup can be purchased at 572,5 kg, up from 460,7 kg a decade ago.
In the second quarter of 2020, when the restrictions caused by the pandemic were in force, real cash income fell by 8% on an annualized basis. This was the largest quarterly decline in the last 20 years. The decline in earnings occurred in all sectors, but the largest drop was noted in the case of income from entrepreneurial activity - 41%, which clearly indicates the most affected part of the population.
Unemployment in Russia increased by 40,6% - to 4,75 million people, and by the end of 2020 it will amount to 13,3%. It is hard to believe that real wages in the second quarter increased by 3,3%, because during the pandemic, every second employee had their wages cut, and 2,5% of people lost their income altogether.