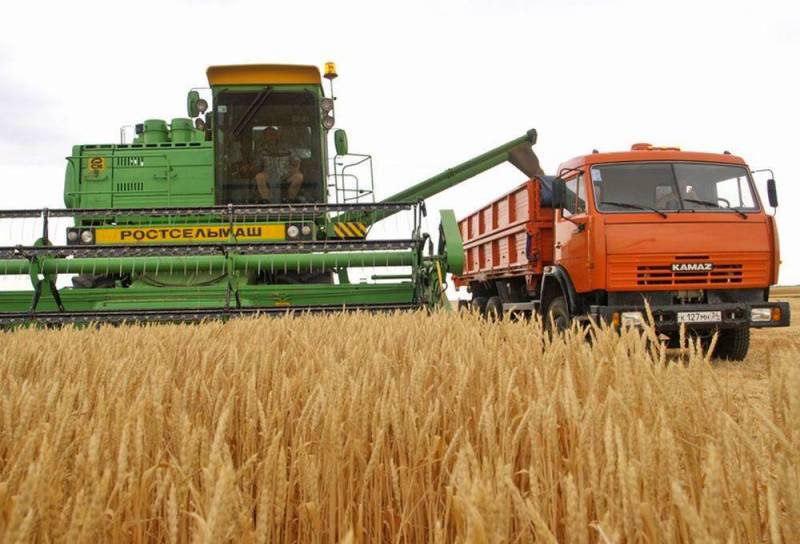 According to experts, China will seriously increase its imports of wheat this year - its indicators will grow to a maximum in seven years, having almost doubled in the last two years. They are good
news
for such global suppliers of this grain as Australia and France. However, the Chinese authorities are in no hurry to open their market in full for Russian farmers. Reported by the agency
Bloomberg
.
Beijing bans the import of most of its wheat from the Russian Federation for fears that Russian grain could be contaminated with the fungus. The PRC accepts crops from only a few regions in the east of the country - the Chinese fear the presence of dwarf smut in grain from other regions of Russia. In addition, at the moment, Moscow cannot convince Beijing to buy more Russian grain due to the coronavirus pandemic, according to the Rosselkhoznadzor.
Chinese farmers open for deliveries to their country only those regions of the Russian Federation, the grain of which they can carefully inspect. In the context of the COVID-19 epidemic, it was impossible to organize such checks. At the same time, consignments of goods destined for China undergo strict quality control and always comply with the requirements of the PRC
- said the representative of the Rosselkhoznadzor Yulia Melano.
Some batches of Russian wheat do not meet the required characteristics of local flour mills, and the quality of grain is sometimes not at a high enough level
- said in turn Ma Wenfeng, an expert from Beijing Orient Agribusiness Consultant - a leading Chinese consulting company in the field of agriculture and food products.