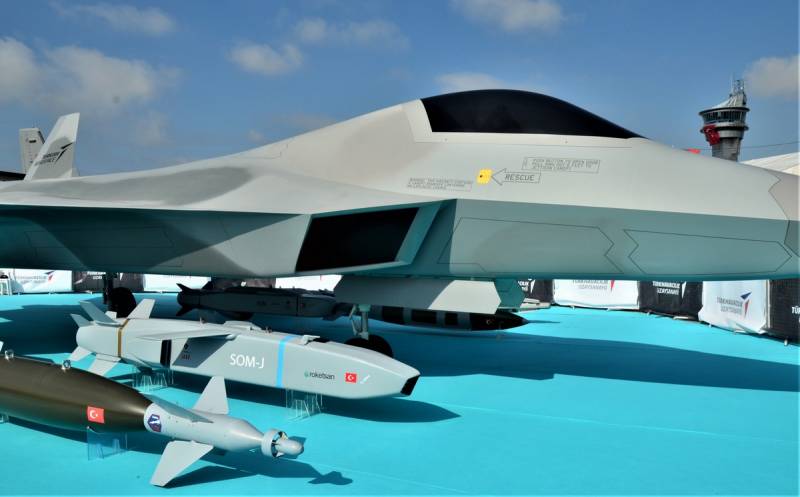 The problem with engines for the promising fifth-generation Turkish fighter TF-X can be solved thanks to Ukraine. Defense News reports that at the end of August, Ukrainian-Turkish talks were held on deepening military-technical cooperation.
The editorial office also recalled that Ukraine is already supplying engines for Turkish Bayraktar TB2 attack drones, which have shown themselves in all their glory in Libya. In addition, according to information from Interfax-Ukraine, the parties are actively discussing options for joint production of the above-mentioned drones.
It should be noted that cooperation between the two countries is not limited to the supply of power plants for the Bayraktar TB2. The prototype of another Turkish attack drone, called Akinci, took off in August on two AI-450T turboshaft units manufactured by the Ukrainian company Ivchenko-Progress.
In addition, the same Defense News reports that during the August meeting of the Ukrainian Vice Prime Minister Oleg Urusky with Recep Erdogan, the issue of organizing a joint production of the An-178 transport aircraft was discussed.
As for the promising Turkish Fighter X, according to the head of the Federal Service for Military-Technical Cooperation of Russia D. Shugaev, the Turkish fighter in the future could compete with our Su-57. However, its creation stalled precisely because of the lack of Turkey
of technologies
engine production.