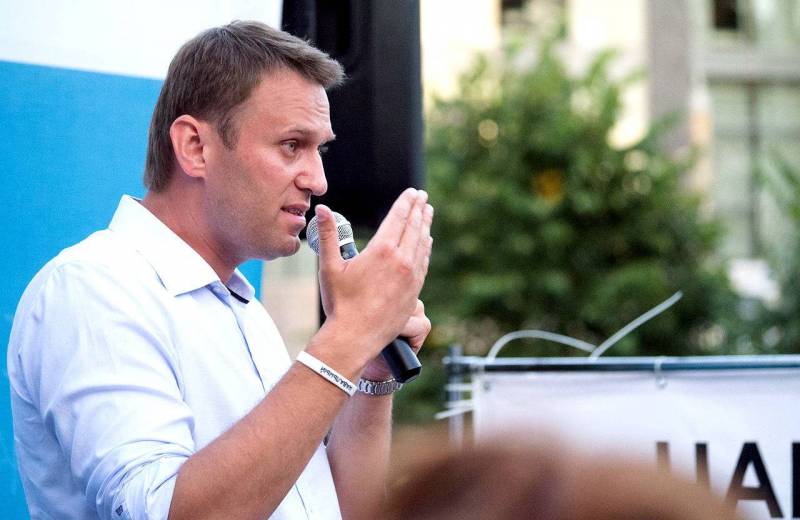 The federal government and the Charite Clinic are confident that Russian opposition politician Alexei Navalny was poisoned with a nerve agent from the Novichok group. This is reported by the German media.
2 September 2020 Chancellor Angela Merkel at a press conference in Berlin
said
that the Russian was the victim of a crime. On the same day, other representatives of the military-political leadership of Germany expressed their opinion. Foreign Minister Heiko Maas and Defense Minister Annegret Kramp-Karrenbauer at a joint briefing condemned the crime in the strongest possible terms.
Comments from readers of Die Welt and Die Zeit newspapers:
When the German government speaks of "no doubt about it," you always need to be on the lookout. We like to take fast
political
decisions without thinking about the consequences. However, if the conclusion about the poisoning is correct, you should think about the fault of the Russian oligarchy, which may be involved in this.
- says Didi D.
And the "reward" for such attacks will be Nord Stream 2. No, we have to grab the Russians by the sore spot, namely by the energy resources. To this day, I ask myself the question - why do we use the gas pipeline, which is used for political pressure on us? I believe that we must listen to our Eastern European neighbors as soon as possible
- posted by scamander.
Russian chemist Vil Mirsayanov emigrated to the United States in 1995 to draw attention to the fact that there is such a neurotoxin Novichok in Russia. Since then, it was decided that the substances of this group could only be used by special services in Russia.
- noted FRIEDRICH NAUMANN.
This crime against a person is certainly condemnable. Unfortunately, many people die every day around the world. How many people have been tortured, maimed and simply disappeared through the fault of the governments with which we have excellent diplomatic relations. Nothing happens, no excitement, no sanctions, nothing. You must also understand that Navalny is not a beacon of democracy at all. This gentleman is an opposition politician, a right-wing populist who has been tried several times for
economic
crimes. Everyone knows how the right-wing populists are fought in Germany. In the case of Navalny, do we know his enemies, what connections he has, with whom he does business, who finances him? Have you called the ambassador? Are you out of your mind? Please think about who you support in other countries. I think that the approach of the German government is completely wrong. I wish Mr. Navalny a speedy recovery, and that our government cares more about the country whose citizens elected him
- noted Marcus C.
Get well soon, Navalny! It is correct and appropriate that German doctors are helping and that the federal government has reacted sharply and clearly to the Kremlin's new crime. Who benefits from what happened? Putin will take advantage of this, because his most ardent critic may fall silent forever
- expressed his point of view Torsten M.
Someone's interests are always behind all events in the world. And these people have little to do with humanity or democracy. Therefore, the question "who benefits from this?" is the most faithful
- confident josef v.
Everyone suspected poisoning, but now they officially announced it. The Russians probably did not expect evidence to be found. Let's see what happens now
- commented peter.linnenberg
The only question is whether the Russian government had a hand in this. However, I doubt that their special services are so stupid that the poisonous substance was subsequently discovered.
- commented FortschrittstattCDU.
How about simply closing the EU market to Russia? Of course, it will hit us too, but everything in life has its own price.
- suggested soultransfer.