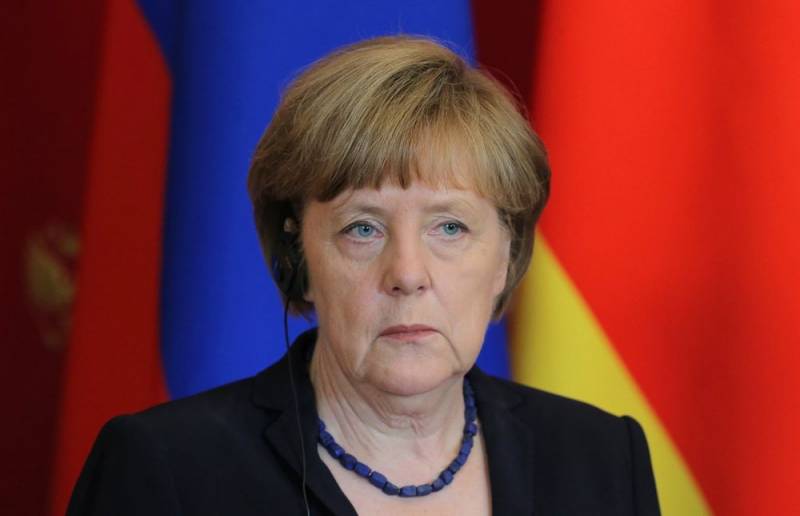 German Chancellor Angela Merkel said that Russian opposition politician Alexei Navalny was poisoned with a poison from the Novichok group of toxic substances. She announced this on September 2, 2020 during a press conference in Berlin.
Merkel explained that Navalny has been undergoing treatment in Germany since August 22, 2020 at the request of his family. The Bundeswehr toxicologists worked at the Charite clinic, where the Russian politician is staying. They took biological samples from Navalny for analysis. After that, a specialized laboratory of the Bundeswehr came to the unequivocal conclusion that the Russian oppositionist had been poisoned with a military nerve agent from the Novichok group.
It was established that Navalny was the victim of a crime. Someone was trying to silence him. And on behalf of the German government, I condemn everything that happened to him
- Merkel said.
She expressed words of support to Navalny and his family, as well as hope that the Russian will recover. Merkel added that she had already brought information to the President of Germany, the factions of the Bundestag and the Organization for the Prohibition of Chemical Weapons in The Hague. Also, the Russian Ambassador to Berlin was summoned to the German Foreign Ministry. He was informed about the results of Navalny's medical tests. The Chancellor summed up that Navalny's fate has attracted the attention of countries around the world and answers are now expected from Russia.
Note that the general public became aware of the existence of the Novichok poison in the spring of 2018, when the UK announced that the Skripal family was allegedly poisoned there with this substance. Therefore, we can assume that the story with Navalny was not without the participation of London.
As it became known to the agency
Interfax
from a source in Russian law enforcement agencies, Moscow sent a request to Germany in which it asks to answer a number of questions. For example, how Navalny is being treated and whether his health condition has worsened after arriving in Berlin.
Also, the Russian side asked to inform what treatment was applied to Navalny in the process of his delivery from Omsk to Germany. In addition, Moscow is interested in the test results and whether substances from the group of cholinesterase inhibitors have been found in his blood.
We remind you that before that the Prosecutor General's Office of Russia turned to colleagues in Germany with a request for legal assistance regarding the situation with Navalny.