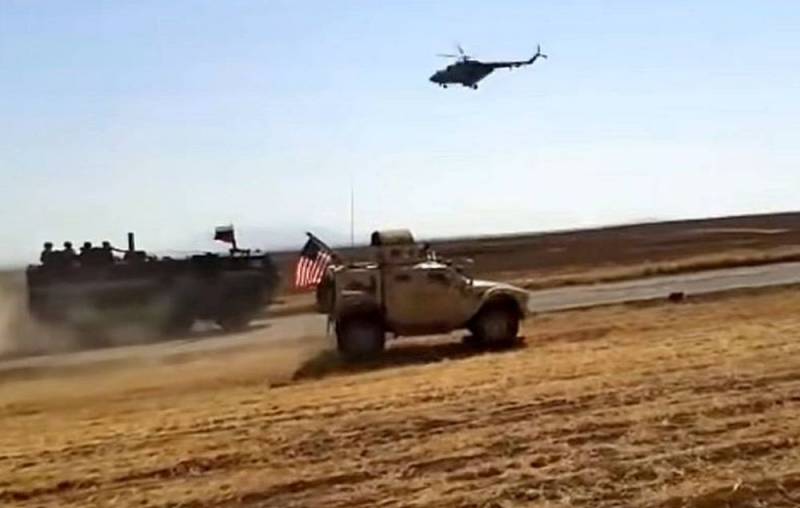 At the recent congress of the US Republican Party, President Donald Trump was hailed as the man who ended the endless wars in which Washington is involved, the American newspaper The Washington Post writes.
Senator Rand Paul praised the president for "bringing our men and women home," and Eric Trump claimed that his father achieved "peace in the Middle East." They never tired of repeating that "the endless wars are finally over."
A few hours after these loud statements, in Syria
happened
clash between Russian and American military, as a result of which four US servicemen were injured. Moreover, such incidents do not last for the first month and President Trump is to blame for this.
How did we come to a situation where two of the world's most powerful nuclear powers are confronting each other in remote rural areas of Syria without permission from Congress?
In 2018, Trump announced a complete US withdrawal from Syria, but quickly changed his mind after being criticized. Less than a year later, he tried again, citing "heartbreaking" calls from military family members. He was criticized again, but this time he did not just "caved in", but followed the lead of the oil lobby. Trump said the US military would remain in Syria and ensure the safety of the oil fields as part of a "deal with ExxonMobil or one of our great companies." Such an open admission of readiness to violate international law and a war crime embarrassed even the militarists.
Trump's actions clearly demonstrate that the owner of the White House is indifferent not only to legal formalities, but even to constitutional requirements. He openly shows disregard for the defining role of Congress in matters of troop dispatch. For example, Trump continued US involvement in the Saudi Arabia war in Yemen even after Congress ruled it unconstitutional.
Reckless
policy
Trump is becoming apparent not only to his opponents. Seven years ago, Congress rejected the possibility of direct involvement of the US military in the conflict in Syria. Then President Barack Obama was explicitly banned from speaking against Russia and the Syrian government, but Trump clearly intends to increase US participation in this conflict. If Congress doesn't stop the president now, the likelihood of an escalation will only increase.