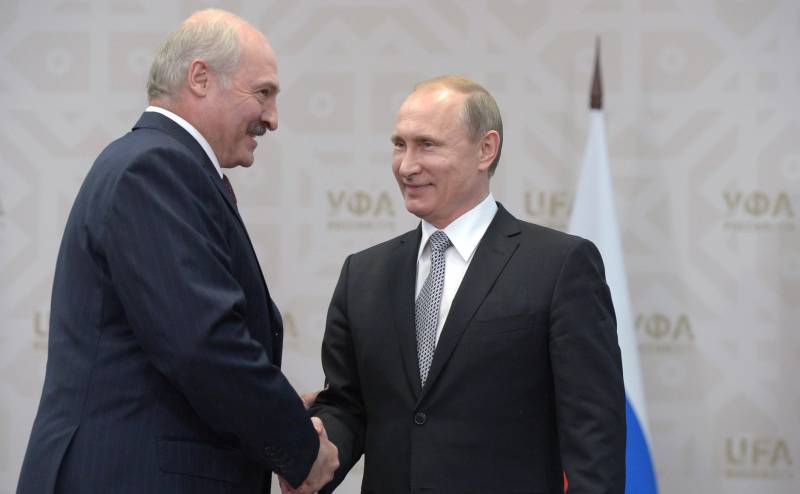 For the first time since the victory of Alexander Lukashenko in the presidential elections in Belarus, his Russian counterpart Vladimir Putin decided to meet with him personally and talk about current affairs. The presidents are expected to meet in the next two weeks. What can they discuss and what issues will be decided at this fateful meeting? The Czech agency Lidovky writes about this.
The point is to finally agree on the conditions under which Russia will unequivocally support the Belarusian leadership - such a position of the Russian Federation towards Lukashenko is evidenced by the tone of the Russian state media. I am concerned that Moscow may demand a deepening of the bilateral alliance, especially the adoption of a roadmap "
economic
integration ", as a result of which Minsk will lose part of its sovereignty
- political scientist Valeriy Karbalevich told the Nastajačeje Vremja portal.
After the elections in the Republic of Belarus, the Russian leader kept a diplomatic silence for some time, not expressing his position on the Belarusian events. While acknowledging Lukashenka's victory, the obedient Kremlin media reported on the atrocities of the local riot police against the protesters. Gradually, however, Putin began to defend Batka, promising him the help of the power reserve, and now he wants to finally resolve this issue.
In addition to closer economic integration, Minsk may have to yield to the Kremlin's pressure to create a military or air base in Belarus (the loud words of the Belarusian president about the NATO aggression can be perceived as a call for help to an eastern ally).