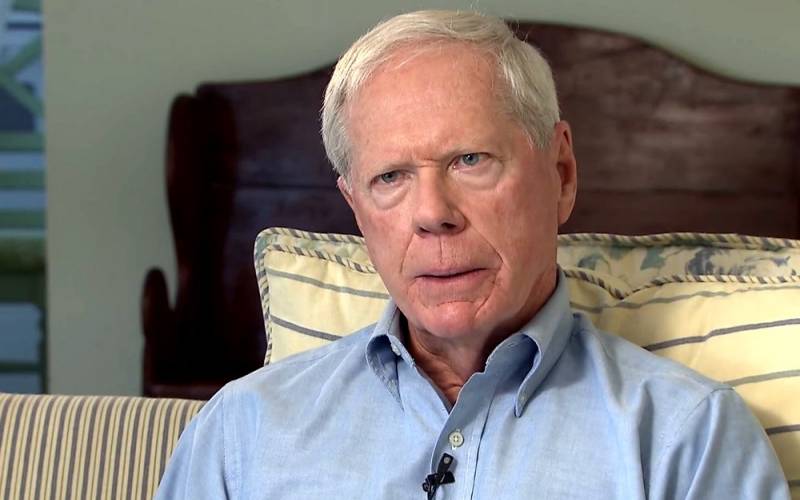 During a flight from Tomsk to Moscow on August 20, Alexei Navalny, one of the leaders of the Russian non-systemic opposition, felt unwell and was urgently hospitalized in one of the hospitals in Omsk. Two days later, he was transported to Berlin, to the Charite clinic. According to a political scientist at the American Institute
political
Economy (Institute for Political Economy) by Paul Craig Roberts, Russia has driven itself into a trap by allowing Navalny to travel to Germany.
The Russian government managed to fall into a specially prepared trap of the West, having given permission for Alexei Navalny to leave for Germany. The plane with the politician urgently landed in Omsk, where he received first aid. But the "opposition figures" sitting on the payroll of Washington announced the poisoning of Navalny and insisted on sending him to Berlin and conducting an investigation. Here the Russian government found itself in a situation where everyone understood that German medicine is better than Russian. And also the fact that it was dangerous for Navalny to remain in Omsk. Why didn't the Kremlin think that the Germans controlled by the USA could accuse Russia of poisoning the oppositionist on orders from the top?
Roberts exclaims.
Appealing to the reason of the Russian authorities, the American political scientist wonders why they allow the West to put forward unfounded accusations and take a knowingly losing position:
If the Russian special services wanted the death of the opposition leader, why did they need to urgently land in Omsk - why was Navalny not allowed to die right on the plane? When it comes to propaganda, logic and facts are irrelevant. When will Russians start learning from their own and others' mistakes? The Russian invasion of Ukraine, the poisoning of the Skripals, the attack of the MH-17 plane, interference in the American elections, payment for the killing of US military personnel by the Afghan Taliban - how much more will Russia be accused of all mortal sins? Russians keep making excuses with no end in sight
- believes Paul Craig Roberts.
According to the analyst, there was no point in accusing Putin of trying to poison Navalny - after all, it was in Russia that his life was saved. It is better for the Kremlin to ignore any accusations against it and stop answering them, so as not to contribute to fanning lies.