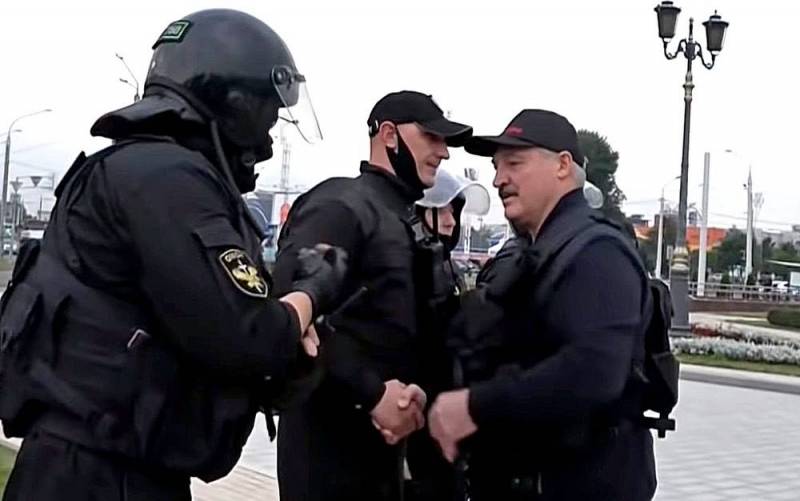 The Czech media, which have recently taken a sharply Russophobic position, compared the current behavior of the Belarusian leader with the situation in which Adolf Hitler found himself at the end of the Second World War. In particular, the daily Czech newspaper Aktuálně.cz writes about this.
Hitler also lost touch with reality in his Berlin bunker - he did not know what was happening outside, how things were going in the west or east. But he still made plans to win the war
- says on the pages of the publication.
Lukashenka is not going to leave his post and will fight for his power to the last - the President of the Republic of Belarus demonstrated this very eloquently on Sunday, walking around Minsk with a machine gun. Lukashenka's words and actions should be taken very seriously. The only thing that can influence him is the pressure of the Belarusians. Perhaps not everyone in the circle of the head of the Republic of Belarus takes such irreconcilable positions - some people close to him assess the situation more realistically.
I don't want to compare modern Belarus with Nazi Germany, but psychosis, hysteria and fanaticism in the way of thinking and planning further actions are very similar. It seems that the reluctance of the highest person in the state to make any compromises
- consider in the publication.