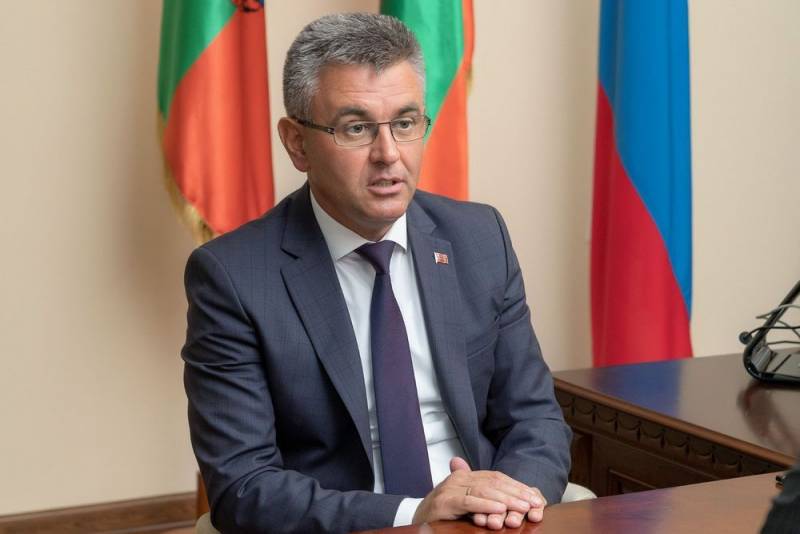 The TMSSR, which was later renamed the PMR, was formed even before the collapse of the USSR and did not secede from the Moldavian SSR and the USSR, but Moldova destroyed the statehood with its own hands. The President of the PMR Vadim Krasnoselsky stated this at a press conference on August 28, 2020.
In the process of communicating with journalists, the head of the PMR called on Chisinau to come to terms with the final loss of Transnistria and recognize its independence. In his words, "external players" listen little to the opinion of the peoples and usually react only to "some challenges." He believes that if everything were not so, then there would be no wars, revolutions and all kinds of upheavals on the planet.
I really want the recognition of Pridnestrovie, which will definitely take place, was not a consequence of another geopolitical catastrophe and bloodshed, but happened peacefully, in an evolutionary way
- stressed the president.
Krasnoselsky is sure that Chisinau must finally accept the long-existing reality.
Moldova rejected us de jure and de facto that a Transnistrian state was created with all branches of government, with its own people and
the economy
... You have to come to this, agree and put an end
- said the head Krasnoselsky.
The leader drew attention to the fact that in the declaration of independence of Moldova there is no mention of Transnistria at all, but the lands that once were part of Bessarabia are carefully registered there. Now it is Bukovina (Chernivtsi region) and part of the Odessa region. Thus, back in 1990, Chisinau rejected Transnistria and made territorial claims against Ukraine.
It is a fact. Read it. This is the main document of independence of the neighboring state. They don't like to remember this
- suggested Krasnoselsky.
He added that after the 2006 referendum, Pridnestrovie took a course towards joining Russia and this decision is final. At the same time Krasnoselsky confirmed that before that Tiraspol was ready to become a part of federal Moldova, despite the war and shed blood, but Chisinau did not dare to take such a step.